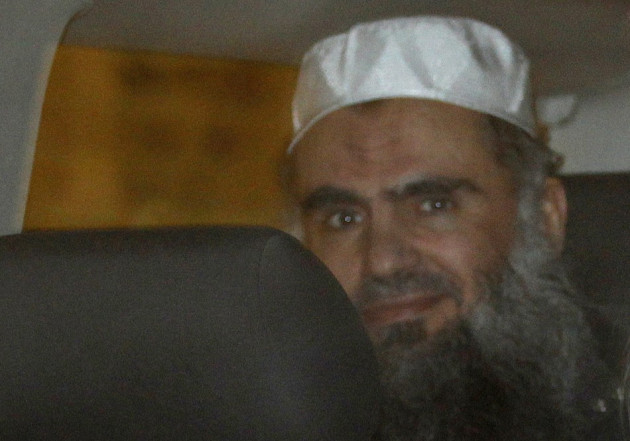 The appeal hearing launched by radical preacher Abu Qatada has been told that the British government asked Jordanian authorities to consider dropping terrorism charges against the Islamist cleric.
The court heard that in February former security minister James Brokenshire asked Jordanian ministers if they would pardon Qatada - thereby avoiding the trial which underpins the 51-year-old's appeal against extradition to his homeland.
Qatada, who was sentenced to life imprisonment in absentia by a Jordanian court in 1999, claims he will face an unfair re-trial upon his return because evidence from two of his co-defendants - Al-Hamasher and Abu Hawsher - was allegedly obtained through torture.
However, despite Brokenshire's request, Jordan insisted that a pardon would not be sanctioned, and also refused a request to prohibit the use of evidence obtained from torture.
Jordan's stance appears to contradict the assurances provided by home secretary Theresa May, who has repeatedly insisted that evidence obtained through torture will not be used against Qatada following his extradition.
'Scraping the barrel'
Qatada is mounting what experts predict will be his final appeal against extradition. Lawyer Robin Tam, acting for the home secretary, said Qatada was "scraping the barrel" with an appeal that "bears all the hallmarks of a last-ditch argument".
Tam told the court: "The two men [who were allegedly tortured] will be called to give fresh evidence and if they do so will be able to give their evidence freely and without fear of reprisal.
"There is no real risk that the former co-defendants' statements will be relied upon at the appellant's retrial, and that consequently his removal to Jordan would not constitute a flagrant denial of justice."
However the judge at the Special Immigration Appeals Commission previously described the evidence put forward against Qatada as "extremely thin". Judge John Mitting said the only evidence that links Qatada to an alleged bomb plot was that he paid £3,100 for a computer.
The appeals commission's sole remit is to judge whether Qatada would get a fair trial in Jordan, rather than the strength of the case against him.