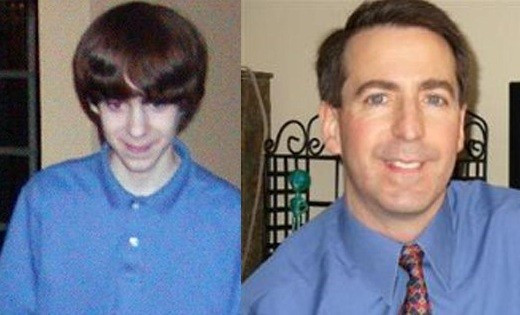 The father of the man who shot dead 20 young schoolchildren and six adults in Connecticut has collected his son's body from the medical examiner's office for burial.
Peter Lanza collected the remains of his 20-year-old son Adam Lanza, three weeks after the massacre at Sandy Hook Elementary School in Newtown.
Lanza junior died by gunfire on 14 December after going on a killing spree at the school.
Adam Lanza's mother, Nancy, was also killed. Her son shot her dead in her bed before he went to the school.
She was buried on 20 December and at the time it was unclear whether anyone would collect the gunman's body but a spokesperson for the family confirmed that Peter Lanza had collected it.
It emerged that Peter Lanza had not spoken to his son for two years.
Nancy and Peter Lanza had split up in 2001 but did not formally divorce until 2008. Lanza lives in Stamford and is a tax director at General Electric.
After the shooting, he said: "Our hearts go out to the families and friends who lost loved ones and to all those who were injured.
"Our family is grieving along with all those who have been affected by this enormous tragedy. No words can truly express how heartbroken we are. We are in a state of disbelief and trying to find whatever answers we can. We too are asking why.
"We have cooperated fully with law enforcement and will continue to do so. Like so many of you, we are saddened, but struggling to make sense of what has transpired."
The coroner has confirmed that the suspect killed himself but are still awaiting results of toxicology tests before the case can be closed.
Wayne Carver, chief medical examiner for Connecticut, said the location of Lanza's burial would not be publicised.