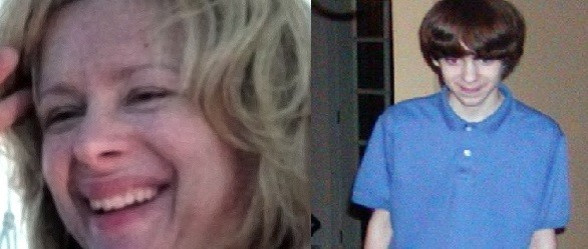 The mother of Adam Lanza, the gunman who killed 20 children and seven adults at Sandy Hook Elementary school in Newtown, Connecticut may have triggered her son's killing spree, it has been claimed.
According to friends and relatives of Nancy Lanza, she was a gun-proud "survivalist" who was convinced that the world was on the verge of economic collapse.
The 52-year-old is also said to have been part of the "prepper" movement, which urges supporters to be prepared for social anarchy by collecting supplies and training with weapons. She had five legally registered guns.
It was from Nancy's collection of arms that Adam got the two handguns and semi-automatic assault rifle he used to carry out America's worst-ever school massacre.
"She prepared for the worst," Nancy's sister-in-law Marsha Lanza told reporters. "Last time we visited her in person, we talked about prepping - are you ready for what could happen down the line, when the economy collapses?"
Nancy was apparently so obsessed with the potential breakdown of civilised society that she taught Adam and his older brother, Ryan, how to shoot, even taking them to local ranges.
A close friend also claimed that just days before the killings, Lanza's mother had spoken of her fear that she was "losing" her troubled son.
"She said it was getting worse. She was having trouble reaching him," the friend said.
Before heading to Sandy Hook Elementary, Lanza began his massacre by shooting his mother dead in bed. Law enforcement said that he shot her four times in her head - possibly as she slept.
During his rampage at the school, Lanza is said to have wiped out one complete class of six and seven-year-olds along with their teacher. Some of the victims were shot 11 times.
Connecticut chief medical examiner Dr H Wayne Carver II described some of the victims' injuries as "the worst I have seen".
President Obama was in Newtown last night to comfort grieving parents and to address a community in mourning.
Below are the names of the victims who died at the school, as provided by Connecticut police.
Children
Charlotte Bacon, age 6.
Daniel Barden, 7.
Olivia Engel, 6.
Josephine Gay, 7.
Ana M Marquez-Greene, 6.
Dylan Hockley, 6.
Madeleine F Hsu, 6.
Catherine V Hubbard, 6.
Chase Kowalski , 7.
Jesse Lewis, 6.
James Mattioli, 6.
Grace McDonnell, 7.
Emilie Parker, 6.
Jack Pinto, 6.
Noah Pozner, 6.
Caroline Previdi, 6.
Jessica Rekos, 6.
Avielle Richman, 6.
Benjamin Wheeler, 6.
Allison N Wyatt, 6.
Adults
Victoria Soto, 27.
Rachel Davino, 29.
Lauren Rousseau, 30.
Dawn Hochsprung, 47.
Anne Marie Murphy, 52.
Mary Sherlach, 56.