Plenty were impressed by the best that the Bundesliga had to offer in the Champions League final on Saturday night, but Alan Hansen believes that Manchester United and Chelsea would have beaten either German side on Saturday night when they were at their European best.
United and Chelsea faced off in the 2008 Champions League final, with the former coming out victorious after the match went to penalties.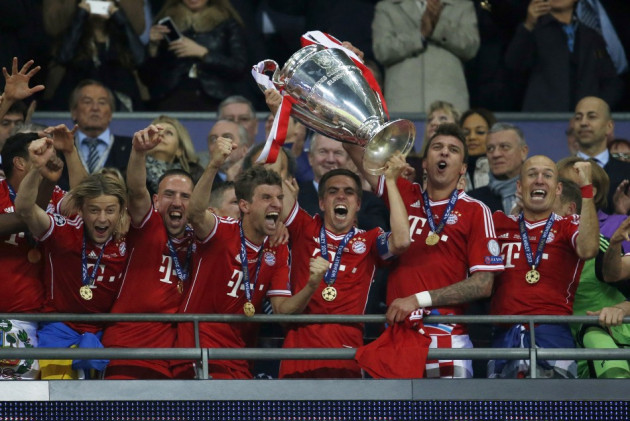 This game between England's rivals was now five years ago, and since then, Premier League clubs have seemingly gone downhill in their European dominance in the face of Spanish and now German teams taking over.
But Hansen insists that English fans still have a lot to look forward to in European football, and that on their best day United or Chelsea could have beaten Bayern.
"If you want to make a direct comparison with the finest English football has offered the Champions League in recent years, I would suggest the difference in class between what Premier League and Bundesliga has been highly exaggerated," he said in the Telegraph.
"In fact, I would argue both Bayern and Dortmund would have lost to the English Champions League finalists of five years ago. Yes, the Manchester United and Chelsea sides of 2008 would have beaten the Bayern Munich and Borussia Dortmund of 2013.
"German football may well be improving, but their No 1 status is more a consequence of English and Spanish club football's slight deterioration this season."
He continued: "I doubt Manchester United, Chelsea, Barcelona and Real Madrid felt intimidated by what they saw. With the correct recruits, they will feel confident they can ensure the all-German final was a one-off rather than the start of a recurring trend.
"For all the attacking verve on display, there were plenty of flaws - especially in both defences. The more tactically adept teams of the recent past would have exposed those inadequacies. Against a more solid defence, Bayern's attackers would have struggled."
Bayern's Champions League win brought a sense of relief to the club as well as celebrations, with the side having lost two finals over the last three years, one being to Chelsea last season.
The style which took centre stage for both themselves and Borussia Dortmund in the final was far more attacking than what has been displayed by Barcelona over the past four years, with possession not so much an issue as shots on goal for both Bayern and Dortmund.