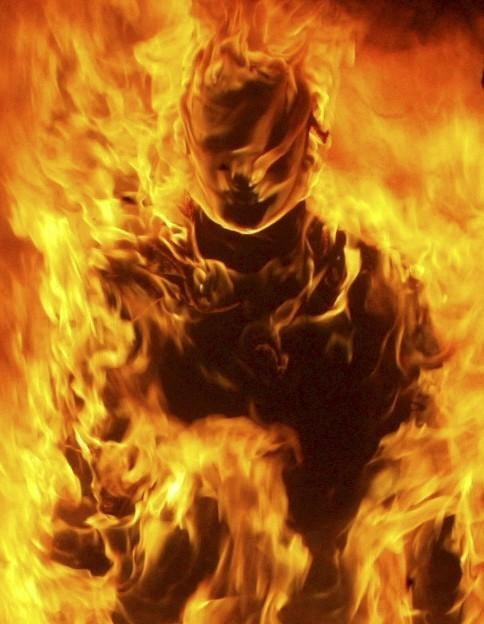 After a surge in cases of self-immolation since the beginning of the year, the Algerian government has decided to adopt the draconian measure of jailing those who survive their suicide attempts, Algerian press reported.
In December 2010, Mohamed Bouazizi set himself alight in Tunisia, sparking a wave of protests that led to president Ben Ali stepping down from office.
The incident also had an impact in neighbouring Algeria, where more than a dozen citizens attempted to set themselves on fire since January.
Up to now, Algeria has not experienced any mass anti-government protests similar to those which took place in countries affected by the "Arab Spring" and most of those who sought to immolate themselves were in precarious situations, often in need of money and living in difficult conditions.
The first case took place on 12 January, when 26-year-old Mohamed Aouichia set himself on fire. Since 2003, he had been living in a room with seven other people, including his sister.
Those close to him said he had repeatedly approached local authorities to get on the social housing list without success. He survived his suicide attempt.
Dozen of similar cases have followed. One of the latest incidents took place on 8 October, when an Algerian woman died after setting herself and her three-year-old son on fire. She had been evicted from her flat in Oran, the Algerian El Watan newspaper reported.
Another case took place this week, when a man set himself alight in the Bab El Oued district of Algiers. After receiving treatment in hospital, he was taken into custody by the police and arrested, according to Algerian media.
The daily newspaper L'Expression reported that security forces have been told to arrest anyone who attempts to commit suicide by self-immolation.
Drastic attempts to commit suicide in this manner will now lead to people being prosecuted, with prison sentences ranging from three to four years.
The move has angered Algerian lawmakers and activists, who insist that prosecution is not the answer.