Amy Winehouse Tribute: 'Amy, We'll Miss You, Baby,' Says Bruno Mars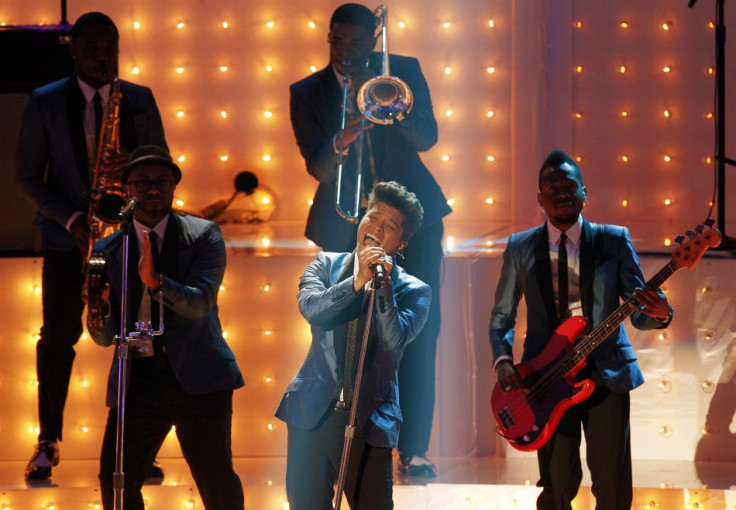 Amy Winehouse's friend Russell Brand led her friends and colleagues in a touching tribute to the late singer. He asked the people to remember the "Rehab" singer for her music and urged those suffering from addiction to get help.
Brand, who has successfully battled drug dependency himself, said: "A lot of people just get the disease, not many people get the incredible talent that Amy was blessed with. Let's remember there is a solution. That solution is available."
Legendary American crooner Tony Bennett showed the audience a clip of the duet "Body and Soul" he recorded with Winehouse shortly before her untimely death last month. The album consisting of a single and a duet featuring the pair will be released on Sept. 14, which would have been Winehouse's 28th birthday.
Check out the Amy Winehouse tribute at the MTV Awards.
© Copyright IBTimes 2023. All rights reserved.