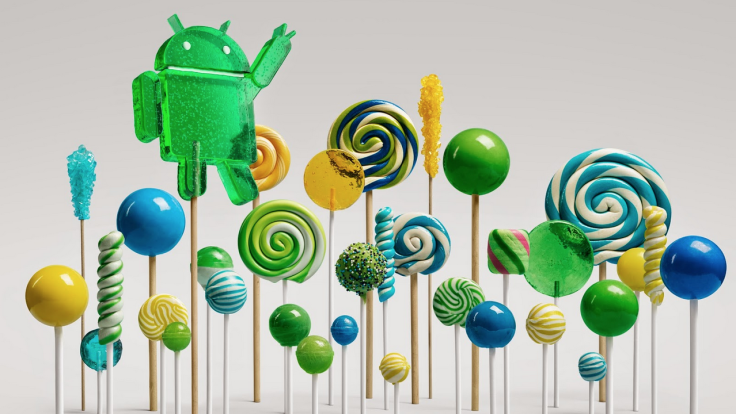 Google has posted the Android 5.0.2 Lollipop factory images with build number LRX22G for Nexus 10 (codename mantaray) and Nexus 7 2013 Wi-Fi model (razor). This indicates the OTA update should hit Nexus devices soon, reports AndroidCentral.
This particular build with Android v5.0.2 software was rolled out to Nexus 7 2012 (Wi-Fi) users last month, after Google published the factory image.
Head over to Google Developer site to download the factory images for the Nexus tablets. If you are looking for methods to manually install the factory images to experience Android 5.0.2 ahead of the official roll-out, head over to the following installation method.
Points to remember
Create a backup of all data of your Nexus device using recovery mode.
The bootloader of the devices should be unlocked.
Installing Android 5.0.2 LRX22G factory image will wipe out everything, if the botloader is not unlocked.
The Android device should have above 80% battery charge. The device could face power issue during the process due to lack of battery, which can damage the device.
The Android 5.0.1 factory images are compatible with Nexus 7 2013 (Wi-Fi) and Nexus 10. Installing these on any other device could brick the device. Therefore check the model number of the Nexus device carefully before flashing factory images.
IBTimes UK will not be held liable for any damage tote device.
Android 5.0.2 factory images
How to install Android 5.0.2 Lollipop factory images on Nexus 7 2013 (Wi-Fi) and Nexus 10
Step-1: Download the appropriate factory image for your Nexus device on the PC
Step-2: Connect the Nexus tablet to the computer using USB cable
Step-3: Ensure that Fastboot is configured and installed on the computer [Click here for help]
Step-4: Switch off the tablet
Step-5: Boot into Fastboot/Bootloader mode. For this turn the device on while pressing Volume Up and Power buttons together. You should see the Fastboot menu and Start on top of the screen
Step-6: Extract the downloaded file on your PC. Move the extracted files to the Fastboot directory
Step-7: From the factory image files in the Fastboot directory, perform the following depending on the OS version your system is running
For Windows: Run the file, flash-all.bat
For Mac: Run the file, flash-all.sh using Terminal
For Linux: Run the file, flash-all.sh
Step-8: Now wait until the process is completed and follow the on-screen prompts on your tablet, in case you have to unlock the bootloader
Step-8: After the installation is completed, your Nexus tablet will reboot. This would take about five minutes to boot for the first time, wait until the device finishes booting up successfully
Your Nexus tablet should now be running Android 5.0.2 factory image with new build LRX22G.