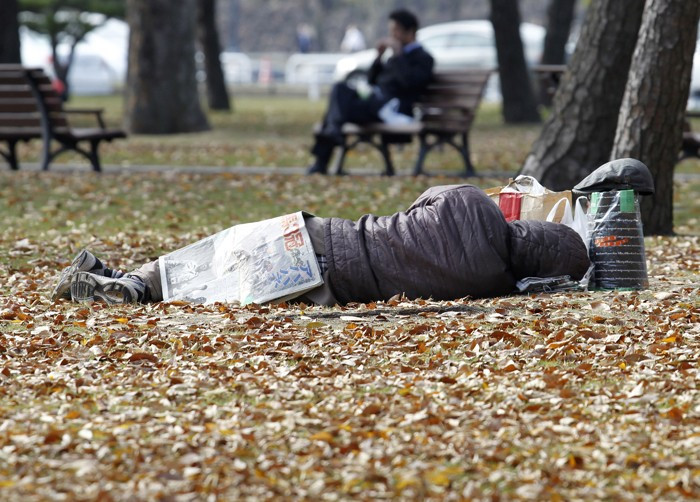 A new video posted by the Anonymous hacking collective shows Orlando Police arrest a group of protesters handing out food to hungry children.
In its ongoing feud with the U.S. city of Orlando authorities Anonymous has posted a video entitled "Police Officers Steals Food from Children's Mouth Cops Hate the Poor and Hungry" on its AnonOps website.
The 8 minute video shows members of the Orlando based Food not Bombs movement distributing food in a public park to passers by being arrested after giving food to two children. The video went on to show the officers taking the leftover food away for disposal.
The release of the video is the latest development in Anonymous' new campaign, protesting Orlando's new "anti-homeless", "anti-hungry" laws. The new law requires charitable organisations to secure permits before handing out food to the city's homeless population.
Since the law was implemented a number of groups have complained that the new permit system is too harsh, pointing out that the law only allows each charity or organisation to obtain two permits per public space, per year.
Many, including Food not Bombs, have since openly protested the law publicly distributing food without permits, leading to the arrests of more than 25 individuals.
In a previous statement released earlier this week, Anonymous announced its intention to mount an ongoing campaign of distributed denial of service attacks on all city owned websites until the laws were repealed.
The group criticised the laws saying: "The public space being used to peacefully offer them [the homeless] food is a human right you [Orlando city officials] interfere with".
The news comes alongside the revelation that Anonymous has once again targeted Turkey, hacking 74 Turkish Government owned websites.