West Bromwich Albion have a major battle on their hands to keep hold of talented young striker Isaiah Brown after it was reported that Arsenal and Chelsea are both considering making an offer in the summer.
The Sun has reported that Arsenal are considering making an offer in the region of £1million, while Chelsea will further test West Brom's resolve by bidding £2m.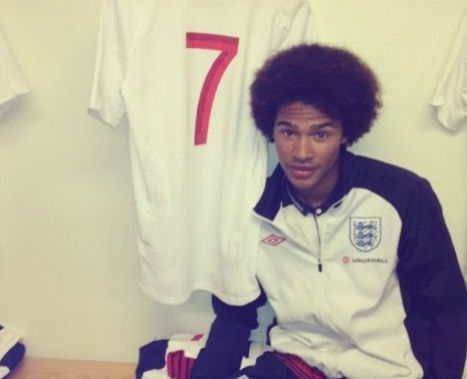 The 16-year-old has come through the academy at West Brom and has made such a big impact that he is already playing for the Under-21 side. There was even a suggestion that he could make his first team debut before the end of the season.
Brown, who also excelled as a sprinter when competing in the English Schools Championship last year, has been given a squad number at West Brom and manager Steve Clarke recently admitted he has been impressed with the youngsters performances.
"We've got some doubts, which is not good because we run with a small squad, but it does open the possibility up that I'll be able to take one or two of the younger members of the squad," Clarke told the Daily Mail last month.
"And, at this moment in time, I'm taking young Izzy Brown, who is a 16 year old. He's done fantastic and has come through the youth team, quickly into the Under-21s, and has put on some really good performances recently.
"He might not be involved in the final selection but I think the experience of taking a 16-year-old down to Stamford Bridge will be good for the boy and good for the club."
Brown was an unused substitute in the game against Chelsea but it seems the west London club may now be interested in trying to sign him in the summer.
Chelsea have strong ties with the midlands club as Clarke both played and coached at Chelsea, while their current arrangement for Romelu Lukaku to spend the season on-loan at the Hawthornes has been a huge success.
However, it seems Chelsea will not have it all their own way as Arsenal youth team coach Terry Burton has reportedly recommended the midfielder to manager Arsene Wenger.
Brown is still on a two-year scholarship deal and West Brom are hoping that they can hang on to the promising midfielder in order to offer him a first professional contract when he turns 17.