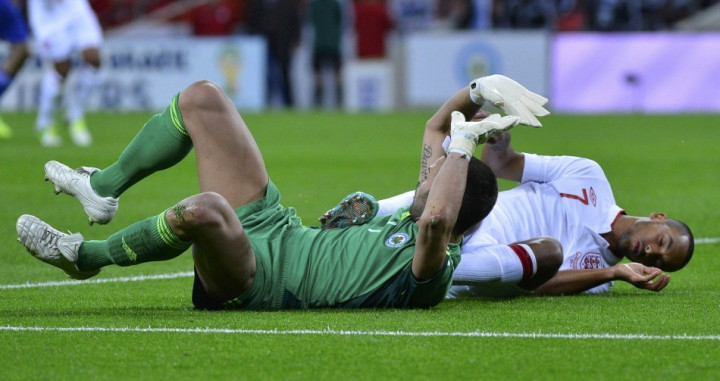 Arsenal winger Theo Walcott was on the receiving end of a particularly rough tackle during England's World Cup qualifier against San Marino on Friday. The 23 year old Gunner put his pace to good effect inside the first ten minutes, running onto a through ball from Tottenham defender Kyle Walker, only to be met with a flying tackle (more reminiscent of a karate move than anything else) from Aldo Junior Simoncini.
The impact of the 26 year old AC Libertas' goal keeper's tackle floored Walcott instantly and the forward was immediately taken to a hospital, with suspected broken ribs, where he was kept under observation overnight. A report by The Sun quoted a friend of the player's as saying he felt like he'd been "hit by a bus".
Now, initial expectations that player will miss England's trip to Poland for their fourth World Cup qualifier have been confirmed, after the FA released a statement indicating a chest injury for the former Southampton academy graduate. The FA's statement says Walcott was hospitalised overnight as a precautionary measure and is due for more scans and tests but will return to Arsenal for further treatment. There is as yet no news of a replacement being called up for the Poland game but it is unlikely coach Roy Hodgson will call up any more players.
Meanwhile, there is also no information on how long Walcott will be unavailable for the Gunners. He will certainly miss the 20 October game at Norwich City, when the teams return from international duty, and likely also the midweek Champions League game at home to Schalke 04. He could return for the next game though - a London derby with QPR, at home, on 27 October.
Shelvey Looks Forward to Poland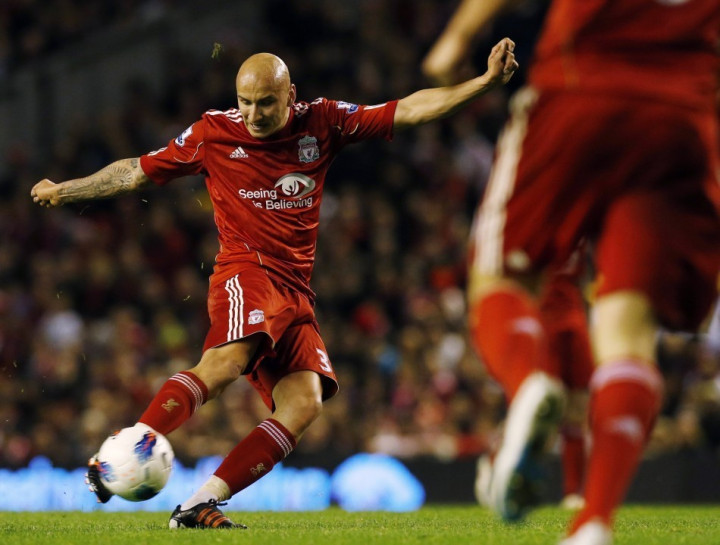 In more cheerful news, Liverpool midfielder and newly capped England senior international Jonjo Shelvey has declared the team is confident of securing a positive result from the trip to Warsaw. England were based in the Polish city of Kraków during the summer's European Championships (but played their group stage games in the Ukrainian cities of Kiev and Donetsk).
"It will be a tough game and a tricky place to go and play football but I'm sure we'll go over there and give it our all," the 20 year old Reds' youngster said to the FA's official Web site, adding, "We've been working on Poland and San Marino all week in training because we know we're not going to get much training in between now and the Poland game, so we have been preparing."