Arsenal midfielder Jack Wilshere has admitted he would prefer some silverware, any silverware, rather than a regular top four finish in the Premier League and a Champions League berth... at least for now. The north London club has been without a trophy for seven seasons now and comments by Gunners' manager Arsene Wenger, about a top four finish being equal to winning titles, have been poorly received by fans.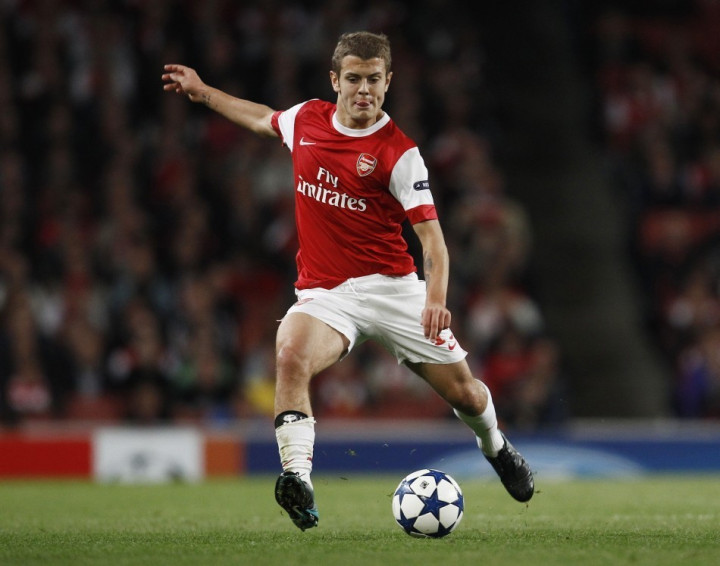 "We know how desperate the fans are for a trophy and, trust me, the players want silverware. When you look back on your career, you don't think: 'Ah right, we finished fourth every year'. You say: 'What have we won?' And that's what you want to do," the England international stressed.
"Our aim every season is to challenge for the Premier League which we continue to do so week-in and week-out. We wouldn't be Arsenal FC if we wanted any less," he added.
Wilshere may only be 20 years old but the youngster has already become the central man in Arsenal's first team, particularly after the departure of Spanish international Cesc Fabregas, to hometown club Barcelona, last year. The England man made his senior squad debut at 16 and after a short loan period at Bolton, Wilshere has established himself as key for both club and country, despite spending more than 15 months out with a recurring stress-related injury.
Unfortunately for him, Wilshere has yet to win a trophy with the Emirates club and, worse still, has seen a string of high-profile and some truly world-class first-team regulars leave the club over the last few seasons, for that sole purpose. Players like Fabregas and Alex Song (to Barcelona this summer) and Samir Nasri and Gael Clichy (to Premier League champions Manchester City) have all left and French international Bacary Sagna may be the next in line.
Wilshere has categorically stated he will remain with the club for the rest of his career, calling Arsenal his "home" and his "perfect club". However, similar comments were made by Fabregas before he left for the Catalan giants and despite Wilshere's references to Arsenal legends like Tony Adams, club fans should probably be more and more concerned, the longer Wenger goes trophy-less. The midfielder, as you'd expect, has no shortage of admirers, with the biggest probably Spanish champions Real Madrid, who were linked with a move last season.
The midfielder, who has been selected for Roy Hodgson's England to play Sweden in a midweek international friendly, will miss the weekend's league fixture against Fulham, after he picked up a red card in the defeat at Old Trafford last weekend.