Arsene Wenger believes that Jack Wilshere will slot in perfectly alongside Santi Cazorla, with the midfielder close to a full recovery from his season ending ankle, knee and heel injuries.
Wilshere is now in full training with the Gunners, and after more than a season on the sidelines his return couldn't come any sooner for Wenger, with the side struggling this week in both the Premier League and Champions League.
Arsenal summer signing Santi Cazorla is currently the golden boy in the squad, having slotted right into the side upon his move from Malaga, and Wenger believes that Wilshere will particularly revel in playing alongside the winger when he returns.
"Good players like to play with each other," he told The Independent. "Cazorla came here and, straight away, after 10 minutes training everybody understood he is a great player. So the easiest way to find good combinations is to play together.
"Jack is a guy you can give balls to, to create openings with his passing."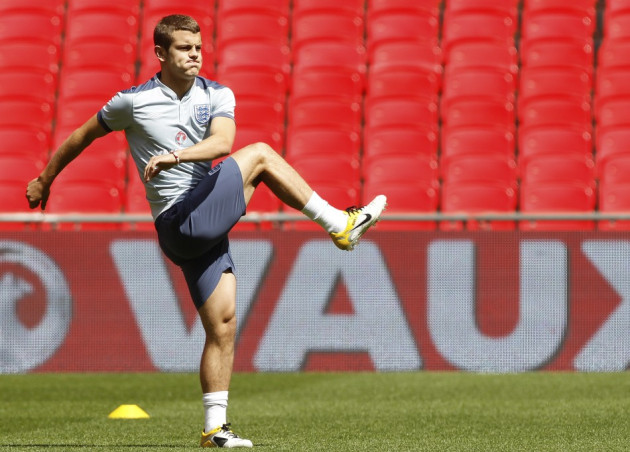 Though Wilshere has been out for more than a year now, Wenger has the upmost confidence that when he returns to action, he will be even better than the promising England international he was before the injury.
"It is not possible, it is certain [that he will fully recover]," he said. "He will be a better player. If you have this kind of injury at the age of 20 you will take off again and move forward normally. At his age it is no problem."
Wenger even insisted that when Wilshere has trained with Arsenal this season, he goes into tackles and plays like he was never injured, resulting in the manager having to keep his star player patient and calm with his recovery.
The Frenchman explained: "We even have to calm him down. He goes for every challenge and has no apprehension.
"If you protect the ball and somebody tackles you from behind and kills your knee, when you come back it will be difficult to protect the ball in the same position. Jack has none of that. He has not been injured in a specific tackle."
Arsenal face QPR this weekend, and Wilshere could be in contention for a place as the club look to recover from their loss last week to Norwich.