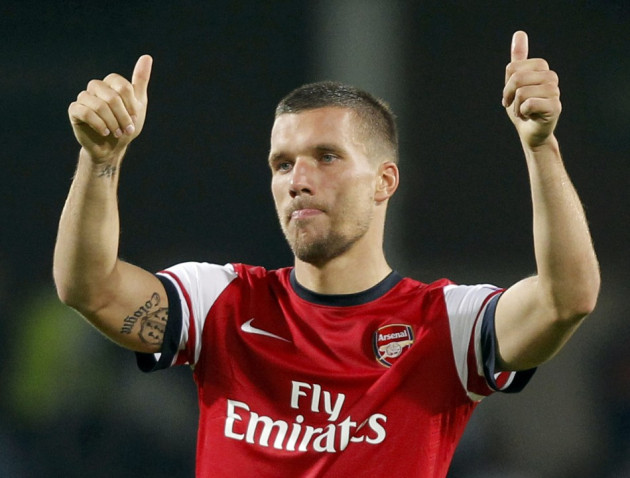 Arsenal coach Steve Bould, who took charge of the Gunners' opening game in this season's Champions League (Arsene Wenger is serving a three match touchline ban) heaped praise on summer signing Lukas Podolski.
The Gunners travelled to France to play Ligue 1 champions Montpellier in the two clubs' opening game of the group stage and came away with a 2-1 win; the German international scored the first of his club's goals.
"Podolski has made a real impact. I have to say, I've not seen many finishers as good as him - ever. In training, right foot, left foot - he goes in at 100mph, which is fabulous. He's a good trainer, a good boy. He has really added something this year," Bould told the club's Web site after the game.
The former Bayern Munich man took a few games to settle into his new club and lifestyle after transferring from Stuttgart but has since begun to look the potent goal threat he normally is with his national team. The 27 year old Polish-born forward scored in Arsenal's 6-1 league win over Southampton and was on target again in Europe, scoring to cancel out Montpellier's opening goal.
The Gunners trailed to a very early goal after a clumsy challenge from centre back Thomas Vermaelen gifted the home side a penalty in the eighth minute. Moroccan Younès Belhanda made no mistake. However, the visitors rallied with goals from Podolski and Ivorian winger-turned-striker Gervinho, to claim all three points.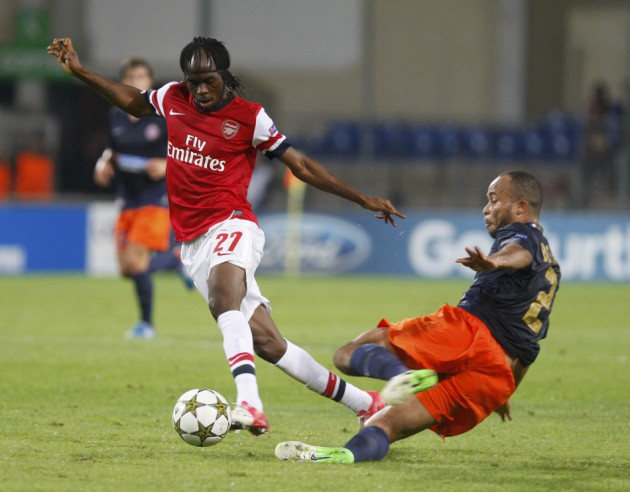 The match was, as the score suggests, an even encounter, with both sides creating a few chances. However, Bould confirmed he was happy with Arsenal's performance and also lauded Montpellier for urgency in the second half. He insisted fatigue played a major part in his club's less than impressive second half showing, which will be a point of concern, given they face champions Manchester City in their next game; Mancini's side lost a thrilling 2-3 encounter to Spanish champions Real Madrid, at the Santiago Bernabeu.
"I am really pleased. It was difficult. I thought we were excellent in the first half - we kept the ball and kept the crowd really quiet. The second half was tough and we looked physically a little bit tired. The crowd got right behind them and it is quite an intimidating place to come and play, so we're glad to get the result," Bould concluded.