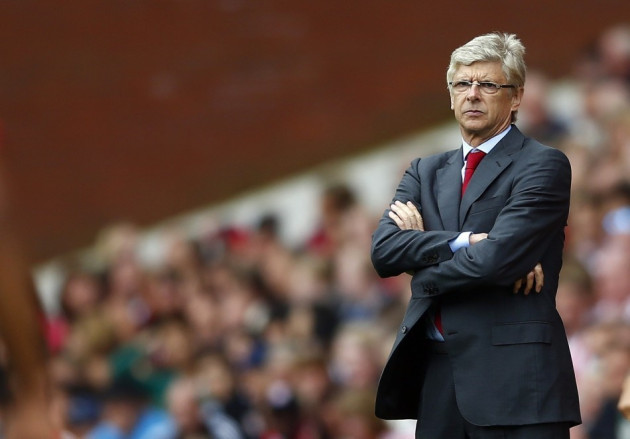 Arsene Wenger believes that it is imperative that the players know that they are wanted, something which has been a major influence in their upsurge this season.
Wenger has tied his British core of Aaron Ramsey, Alex Oxlade-Chamberlain, Carl Jenkinson, Kieran Gibbs, Jack Wilshere and Theo Walcott to long term contracts earlier in the season amid mass scepticism. He is being rewarded by the players for his faith which has been demonstrated by the performance shown by Ramsey and Gibbs. The Welshman has turned over a new leaf and after a turbulent last season where he was forced to work on the wings and also at right back, Ramsey is currently the highest scoring midfielder in the country and is being aptly regarded to as the best player in the Premier League on current form.
Gibbs has taken his game to another level and is keeping Nacho Monreal, who is a Spain international on the bench, something which was widely believed to be beyond him when Wenger gave him a new contract. Jack Wilshere has been the most inconsistent among Arsenal's fit British brigade but the 21-year-old is slowly but surely recovering from his ankle injury and his goal against Norwich is testament to his ability on the ball. Wenger believes that a "sense of belonging" is central to their performance and wants to keep this tradition going.
"Yes, [they were in my mind] of course. I believe the sense of belonging is important and it has been neglected a bit in the modern game. It is important for the players to feel part of the club, part of the culture of the club and that the club means something to you. That is important to the fans as well. I really believe in some difficult periods in a season, in some difficult periods in the career of a player, [it is important that] he really feels he belongs. That can only be built with players growing up together," Wenger told www.arsenal.com.
"For example, today in the team we have Wojciech Szczesny and for me he is an Arsenal player. Why? Because he grew up here, at 15 years of age he was here, just like Wilshere came at nine years of age. There is something more there - that is what you can build on," he added.
READ IBTIMES UK'S COMPREHENSIVE UNITED-ARSENAL PREVIEW HERE: Manchester United v Arsenal, Premier League: Where to Watch Live, Preview and Team News.