Anyone with even an ounce of understanding of how the Premier League, or indeed football, works will be quick to dismiss the significance of any league table after just eight matches of a regular 38-game season.
Any league table at this stage of the campaign represents a glorified form guide. You may spot a few early season anomalies, but looking for signficant trends is a waste of time. I chose to ignore them until after the spate of festive and New Year matches.
However, after perhaps the surprise of the weekend in the top flight; Norwich City's win over Arsenal, many have been quick to cast aspersions at Arsene Wenger's side, who now lie 10 points behind leaders Chelsea, I'm told.
Such is the gap at this stage of the season that many feel the club's title aspirations have been all but extinguished after two crushing early season defeats.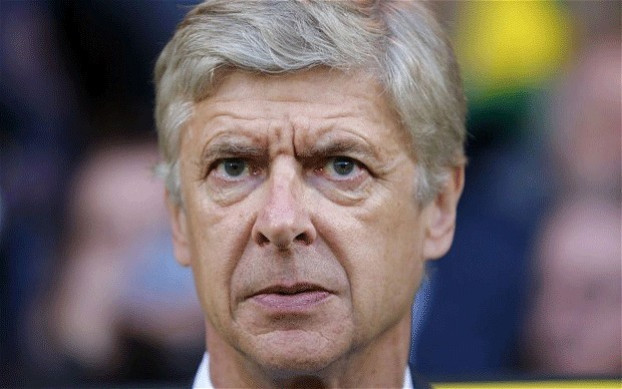 The reality is two-fold. First, despite the 10-point deficit, and the ominous form shown by Chelsea in the early weeks, with some much of the season remaining, coupled with the potential Arsenal have shown, means they're far from out of the title race. Not to mention how in both the 1997/98 and 2001/02 seasons, Wenger's side recovered from 10 points behind to claim the title.
Second, and perhaps more pressing, is the fact that Arsenal can't be out of a title race they were never expected to compete in. In truth, the label that The Gunners have fallen short in the chase for their first league title since 2004 appears more like an excuse to criticise a side who have gone seven years without a major honour.
Many experts' (including my own) pre-season predictions had both Manchester City and Manchester United competing again for top spot, with current leaders Chelsea only mentioned sporadically as potential winners, and Arsenal firmly endorsed as fourth placed finishers at best. Some even felt the north Londoners, after a raft of summer sales, would struggle to finish in the top four.
Arguably before this weekend, Arsenal had produced the most complete performance in the Premier League so far this season, in dispatching Liverpool at Anfield, and their win at West Ham United worked to further enhance their post Robin van Persie reputation. While it's debatable that only occasionally can one game define a team's season, Arsenal's certainly isn't going to be their eighth at Carrow Road.
So writing off Arsenal's title challenge isn't so much premature, it's totally inaccurate.