Arsene Wenger has lauded Robin van Persie's 30 league goal achievement for Arsenal this season, with the manager admitting that only special players could achieve such a feat.
Van Persie was able to score a late brace last weekend to help the Gunners come from behind and take a much needed draw with Norwich, and keep the side in the winning seat for Champions League qualification with one game to go.
Third spot in the Premier League table is more important than ever, with sixth-placed Chelsea possibly able to take part in the Champions League if they win the final on May 19.
And Wenger couldn't speak highly enough of van Persie, who has been Arsenal's saviour this season after the club lost two of their best players over the summer.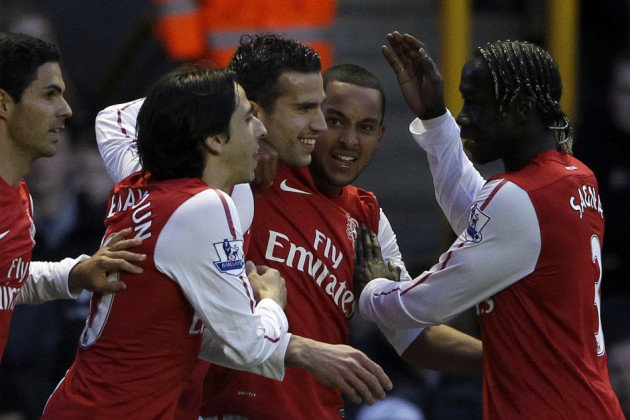 "Robin has done tremendously well. Even on Sunday [against Norwich] he got us back to 2-2 and scored again to make it 3-2," he told the official Arsenal website.
"Of course you don't know what more to say about Robin's season because, as the numbers tell you, only special players can achieve that.
"You want some more goals around Robin and for him to keep at these numbers. Of course you can beat the records."
Arsenal will be hoping that van Persie is on fire when the team travel to West Brom on Sunday. Should they draw, they leave the coveted third place open for Tottenham, while fifth-placed Newcastle look highly unlikely to overturn the 17 points in goal difference separating them from the Gunners.