Jamie Redknapp believes that Arsenal would be crazy to let go of Theo Walcott, with the pundit arguing that the winger will very easily find another club with his talents if he is allowed to leave.
Walcott is currently in the final year of his deal with the Gunners, and contract talks have stalled, with Wenger insisting today that he wants the situation sorted by Christmas at the latest.
Arsenal have let a host of players go in the final 12 months of their contracts over the years, and Redknapp couldn't help but express shock at the fact that the club are close to another young star slipping through their grasp.
"We shouldn't be asking 'what position can he play?' We should be asking: 'What are Arsenal doing thinking about letting him go?'" He wrote in the Daily Mail. "His performance against Reading was dazzling - and must have put a few quid on the Arsenal price, or helped his bargaining position.
"Remind me why Arsenal have allowed another top player to get to this stage...again!
"I'm a Theo fan. The boy could catch pigeons with that pace.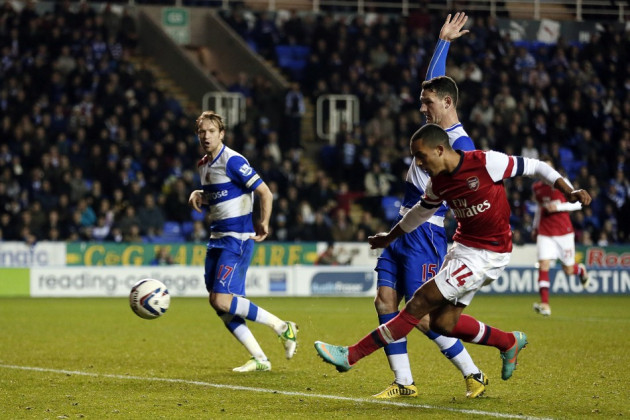 "I didn't think he played through the middle as a conventional striker against Reading. He played wide, but came inside.
"He could play through the middle, but I'd keep him wide where he can do so much damage one-on-one against the full-back.
"It is ridiculous that Arsenal are thinking about selling him, though. With that pace, there will be no shortage of takers."
Wage issues and a desire to play up front rather than on the wing are believed to be Walcott's issues with a new deal at present, and Arsenal have made it clear in the past that they will not budge on their current wage bracket.
Chelsea and Liverpool have been reported in the past as admirers of Walcott, and Chelsea in particular would certainly be able to pay more money for the 23 year old than the Gunners have offered.