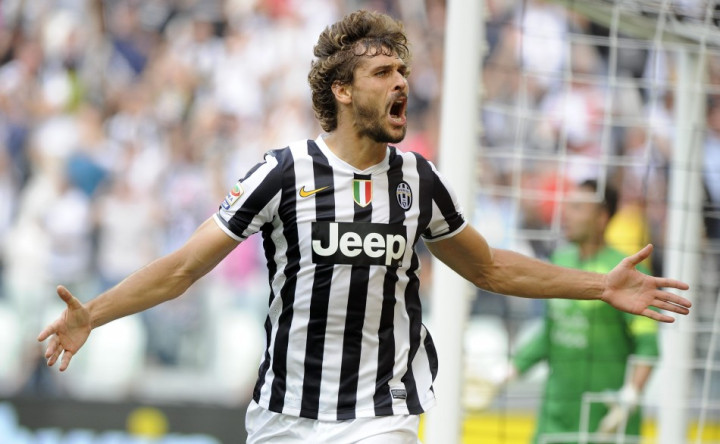 Arsenal are considering a loan approach for Juventus striker Fernando Llorente in the winter transfer window, according to the Mirror.
The 28-year-old joined the Italian champions on a free transfer earlier in the summer, after failing to agree a new deal with his former club, Athletic Bilbao. Juventus also added Carlos Tevez from Manchester City in the summer and the arrival of the Argentine international has seen Llorente drop down the pecking order.
The striker's lack of playtime under Antonio Conte has seen him lose his spot in the Spain squad and failing to get regular football in a World Cup year could see him being dropped from Vicente Del Bosque's plan for Brazil.
The report claims Arsenal are looking to make a loan move in January as Arsene Wenger is looking to bring in a striker to partner with Olivier Giroud up front. The Frenchman has long been an admirer of Llorente and the Gunners were believed to be interested in his services.
However, the Spanish international snubbed a chance to join the north London club in January this year after announcing his decision to join Juventus in the summer. A loan move to the Emirates in the mid-season transfer window could improve his chances of making it to the Spain squad for Brazil.
The Gunners are also keen on signing Liverpool striker Luis Suarez in January with Real Madrid believed to be in the race for the South American. Edinson Cavani had earlier admitted the Reds striker would snub a chance to join the Gunners in order to seal a move to the Spanish capital.
With Arsenal's hope of landing Suarez looking slim in January, a loan move for Llorente would strengthen the Gunners' strike force.
Meanwhile, Juventus director general Beppe Marotta has admitted that Llorente is a part of the long term project at the club and hinted his side have no intention of allowing the striker leave in January.
"There is no Llorente problem. Don't forget that he didn't play that regularly last season. When we sign a player and hand him a four-year contract, we're evidently not looking for immediate results in the space of one or two months. We believe in him and it is too early to judge," Marotta said.