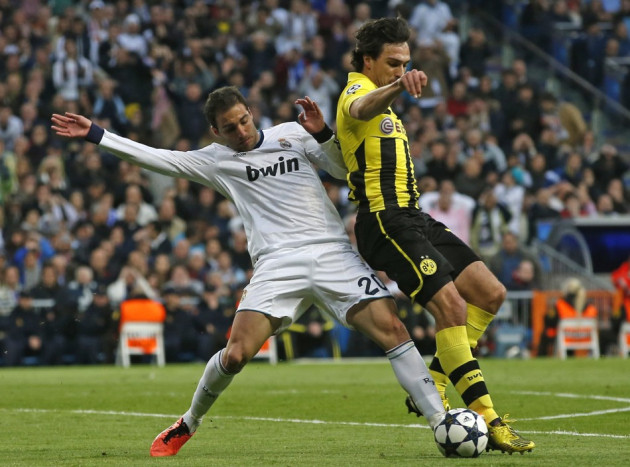 Gonzalo Higuain is still hopeful that a deal to move to Arsenal will happen as Carlo Ancelotti insisted that there had been no offer for the striker from Napoli.
Higuain is coming off the back of another impressive season at Real Madrid where his 18 goals put him on the radar for a number of European clubs on the lookout for a striker this summer.
The Argentine has admitted he wants a move away from Madrid before next season begins and multiple reports over the weekend claimed that the club had agreed a fee with Napoli, despite ongoing interest from Arsenal. But Ancloetti says that he knows nothing of the agreement and would prefer to keep Higuain at the Bernebeu.
"[The deal is] Not true, I don't have any news about this," he told reporters. "I think that now we have to speak about Higuaín as a Real Madrid player.
He is a fantastic player and a fantastic striker who took one minute to score tonight.
"I spoke to him this week. He is a Real Madrid player and until we have news we have to consider him as a Real Madrid player and I would like him to stay with us.
"He is very important to us and nothing else - it is not my business to judge the price of a player."
The comments from the manager would appear to leave open the door to a transfer, though it would need to be for a price which is acceptable to Madrid.
And now The Sun are reporting that Higuain is hoping that Arsenal will improve their initial offer and reaffirm their desire to sign the star after recently turning their attention to Luis Suarez.
While the north London club have insisted they will make a big signing this summer, the clock is ticking and fans are becoming increasingly frustrated with Arsene Wenger as he drags his heels on a deal to sign a striker.
But Wenger is reportedly refusing to pay more than what he thinks is Higuain's true valuation - believed to be around £23m.