Arsenal have abandoned the chase for Liverpool striker Luis Suarez, according to Arsene Wenger. The Gunners' manager dropped the hint after the north London club beat Turkish giants Fenerbahce in the first leg of a Champions league qualifier.
The Turks were beaten 3-0 with goals from Aaron Ramsey, Kieran Gibbs and Olivier Giroud and will travel to north London for the second leg on 28 August needing a miracle to qualify for the group stages.
Uruguay international Suarez was understood to be a key target for Wenger this summer, with a club record bid of £40,000,001 already lodged and rejected.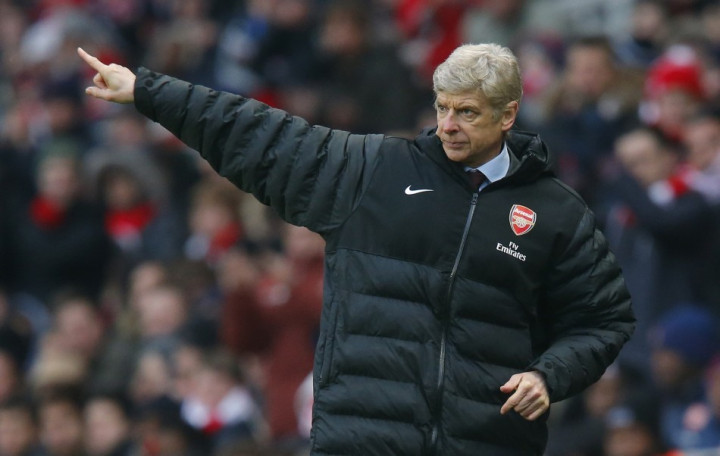 "Yes. There is absolutely no chance of that [Suarez transfer]. Quality-wise we don't need anybody but number-wise we are short. We lost [Alex Oxlade]-Chamberlain, [Mikel] Arteta to injuries and [Abou] Diaby is also out - three international midfielders. We tried to bring one in but we are working on that," Wenger said after the game.
Arsenal bid £10m for Newcastle United midfielder Yohan Cabaye but that was rejected by the Magpies. A second bid is expected and the Frenchman is likely to move to north London this summer, particularly since his agent is in talks with St James's Park chiefs over a release.
Wenger remains defiant about the possibility of new signings and despite criticism from fans, players and pundits, insists he remains active in the transfer market. The Gunners have been heavily criticised for not spending on proven big-game players this summer, to complement a young and inexperienced squad.
"You have to understand that there is still a long way to go. The transfer market starts for me now and a lot of activity will happen between now and 2 September. It starts now. It is like a poker game. People hold their cards as long as possible and see what is happening out there. In the end, they go for decisions," Wenger explained.
"First everybody goes on holiday and nobody wants to do anything. Then, in many clubs, there are manager changes. They need to know the squad before they make a decision. There are many, many things but it is always like that," he concluded.
Arsenal will travel to west London on Saturday to face Fulham at Craven Cottage and need to carry their form from Turkey into this match, if they hope not to lose more ground to their domestic rivals so early in the season. Both Manchester clubs (City and United), Chelsea, Liverpool and Tottenham have all enjoyed winning starts to the new season and the first three look in particularly ominous form.