Napoli have moved ahead of Arsenal in the race for Bayern Munich midfielder Luiz Gustavo, according to FIFA agent Giacomo Petralito. The Germany-based agent was quoted by Tutto Mercato Web (TMW) as saying the Brazil international would probably prefer the Stadio San Paolo to the Emirates.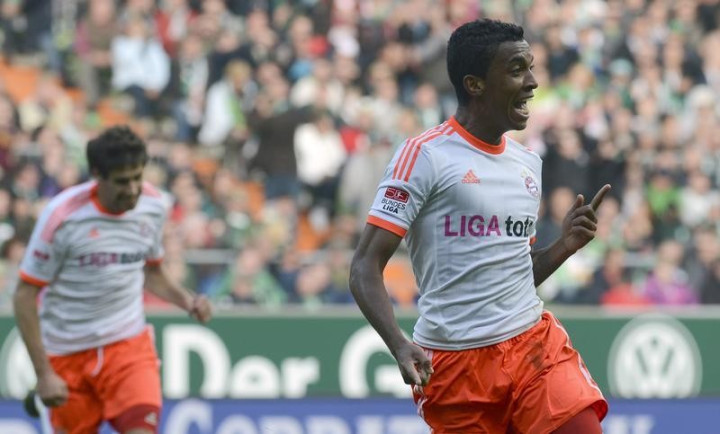 "The way I see the situation, Napoli are not a club you can turn down. Even if it meant reducing your wages by 10 per cent, Napoli remain the top choice. It's not just for [manager] Rafa Benitez, but for the importance of the city and the project being developed," Petralito said.
Arsenal were believed to be close to a deal for the 26-year-old, who has fallen out of favour at the Allianz Arena after the appointment of new coach Pep Guardiola. However, the Mail Online reports Napoli have made a last-minute bid for the defensive midfielder.
The details of the Italian club's bid are unknown but Petralito did say there was no truth to rumours of a release clause in Gustavo's contract, meaning the Gunners and Napoli may have to engage in a bidding war to secure their man.
"I can say stories claiming Luiz Gustavo has a clause worth €18m [£15.4m] in his contract is absolutely false. There is no clause and that sum is simply the asking price Bayern have decided on. He is clearly on the market after Pep Guardiola's arrival," he stressed.
What that price is appears uncertain, with another TMW report stating the Bavarians have slapped a €23m [£20m] tag on the Brazilian.
Meanwhile, Benitez has already stolen one target from Arsene Wenger this summer - former Real Madrid striker Gonzalo Higuain moved to the Serie A despite interest from north London. The Gunners gambled by concentrating on Liverpool's Luis Suarez and lost both Higuain and Montenegrin Stevan Jovetic, who moved to Manchester City.
Gustavo made 22 Bundesliga appearances for Bayern last season, scoring four goals and creating one more. He made 35 across all competitions.