Atletico Madrid are planning a bid for Arsenal striker Olivier Giroud, according to Spanish newspaper AS. The La Liga club have earmarked a lot of strikers to replace Radamel Falcao and the Frenchman has made their shortlist for a potential move this summer.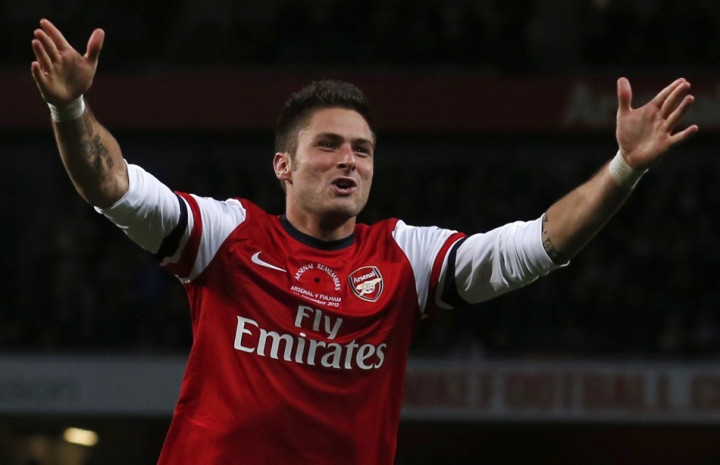 The report states that Sevilla striker Alvaro Negredo is their prime target before the end of the transfer window who is reported to be closing in on a move to Manchester City. The Spanish club are also keeping tabs on Valencia striker Roberto Soldado who has recently hinted that he may be willing to move out of the club. Should they fail to land their top two targets, they are likely to turn their attention to the Premier League where they have identified Giroud, Edin Dzeko from Manchester City and Chelsea striker Demba Ba as possible transfers.
Giroud has had a lacklustre first season with the Gunners after transferring from Ligue One side Montpellier, scoring 11 goals and assisting three in 24 starts in the league this season. The striker was brought in to replace Robin van Persie, but his profligacy in front of goal was a major factor in Arsenal's slow start to the season.
The Gunners are looking to bolster their squad this summer and have reportedly prepared a move for Real Madrid striker Gonzalo Higuain. The North London club also have had a bid rejected for Liverpool striker Luis Suarez and are keeping a keen eye on the situation of Manchester United striker Wayne Rooney. Any arrival will grossly limit Giroud's involvement in the first team which may prompt him to move out of the club.
In the meantime, Lukas Podolski believes that any high profile signings in attack will not have any impact on his future at the club. The former Bayern Munich striker insists that he will fight for his place and help his team challenge for the title next season.
"I don't worry about a specific player. And it is certainly not a problem. I am strong enough and I have qualities. And when good players come in, I will play with good players. Every season players come in and players go. But I think it is good news if top players come in," Podolski said.