Arsenal are reportedly confident of snapping up highly rated UAE playmaker Omar Abdulrahman, fending off competition from the likes of Barcelona and Borussia Dortmund.
The 21-year-old's club, Al Ain, have confirmed the Gunners have tabled an offer for the player and, according to the Daily Mirror, the north London outfit are now expecting the midfielder to arrive at the Emirates for a week's trial, before making a decision on completing the deal.
Al Ain deputy chairman Rashid bin Mubarak Al Hajri revealed Arsenal's approach but insisted the player and the club would study all offers before making a decision.
"Have we had an offer from Arsenal for him to come to train? Then yes. We've also had offers from Spanish teams, and other teams also, but the player will decide ultimately. We got a lot of offers for Omar," Al Hajri stressed.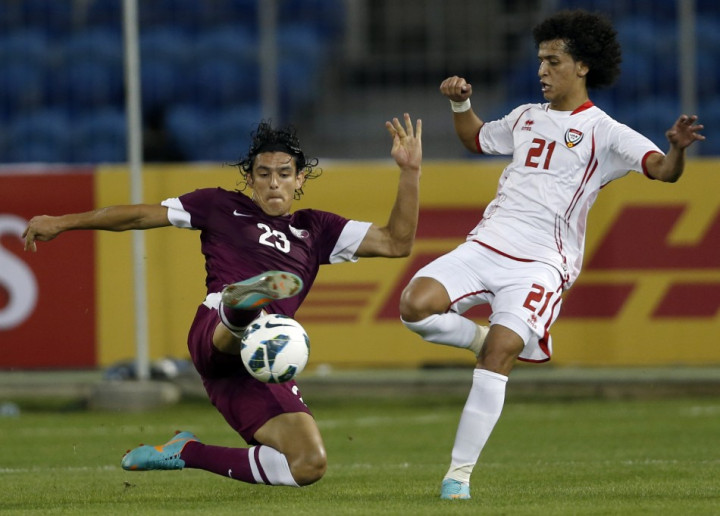 "If he finds the right environment, then we will be very supportive. It's a package that will have to be right, where he can improve his football. I'll leave that for Omar - that's for him to decide," he added.
Abdulrahman, who notched seven goals and 12 assists from 22 league appearances last season, is now arguably the biggest star in the Middle East and one of the most sought after Asian players in Europe.
The report claims Barcelona, Dortmund, Schalke and Valencia are also keen on signing playmaker but Arsene Wenger believes his side can wrap up the deal quickly, before his rival suitors make a concrete effort for him.
Meanwhile, Bundesliga side Freiburg have dismissed speculation they have agreed to sell teenage star Matthias Ginter to Arsenal.
Recent reports suggested the two clubs agreed on a £6m deal for the transfer of the 19-year-old, who can operate as a centre-back or holding midfielder. However, the German club's sporting director Joachim Saier revealed the Gunners are yet to make an offer and insisted the Germany U21 star will not be sold for such a small fee.
"There have been no offers for Matthias, and to suggest we have agreed a fee, as mentioned, is nonsense. The fact of the matter is, we have no thoughts about selling him," Saier pointed out.