Saint-Etienne striker Pierre-Emerick Aubameyang has revealed he could move to the Premier League in the summer.
The 23-year-old has been linked to Arsenal, Tottenham and Newcastle but has also drawn interest from within France, with Ligue 1 champions Paris St Germain (PSG) linked to his signature. The Gabonese international also revealed the Parc des Princes club has made no official contact.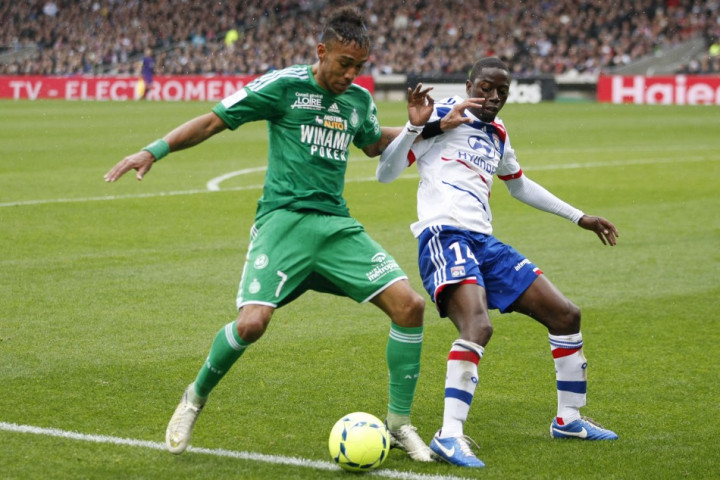 "It would not be terrible if I was to carry on with Saint-Etienne and then be transferred later. Where would I go? Maybe Germany, England or Italy. PSG is a possibility but I have yet to receive a concrete offer. Everything will be resolved after discussions with my leaders. After the Lille game I will have a week before joining up with Gabon - hopefully everything will be decided soon," Aubameyang told 10 Sport.
Aubameyang has had a good season with the French club, scoring 19 times and creating nine more goals in 35 Ligue 1 starts. His inclusion could substantially improve the squads at the Emirates and White Hart Lane and provide a massive goal scoring boost for the Magpies next season.
Among the interested clubs, the Gunners are keeping tabs on Stevan Jovetic, Gonzalo Higuain and Karim Benzema, as well as Manchester United's Wayne Rooney. Spurs are reported to be close to securing a £17m deal for Leandro Damiao.
Jan Vertonghen on Season's Greatest Moments
Meanwhile, Tottenham defender Jan Vertonghen has revealed his favourite moment in his debut season in England - the club's win over Manchester United at Old Trafford and the win, at home, over the Gunners.
Tottenham beat the Premier League champions 3-2 (a first win in Manchester in over two decades) and later beat Arsenal 2-1, to set themselves up for a charge at Champions League football next season. Unfortunately, Arsene Wenger's men rallied to claim fourth place by a single point.
"The win against Arsenal at home was great. That was when we really felt like a team together with the supporters. The win at Old Trafford as well. The first half that day was probably our best half of the season. To win that was very special. It was my first north London derby at White Hart Lane and everyone was so happy afterwards," he told the club's Web site.