Arsenal Chairman Hints At Wage Disagreement With Winger
Theo Walcott wants more than Arsenal can offer, according to Peter Hill-Wood
Arsenal chairman Peter Hill-Wood has claimed that contract talks with Theo Walcott are on hold, with the winger having rejected a 'reasonable offer' to continue playing at the club beyond next summer.
Walcott's current deal with the Gunners will wind down by the end of the season, and though the club have often sold players in their final year of contract if they haven't signed a new deal, with the England international Arsene Wenger insisted he was confident an agreement would be made.
And though it was reported that contract talks were continuing, Hill-Wood claims that Walcott has rejected Arsenal's latest offer.
"We have got our general overall wage structure and we are not prepared to break it for anybody," he told the Daily Star. "We have made an offer which he didn't think was acceptable and that is the end of it. We think it is a very reasonable offer.
"For the moment his people are still talking to us and we hope it will be resolved. But don't ask me when, because I haven't a clue.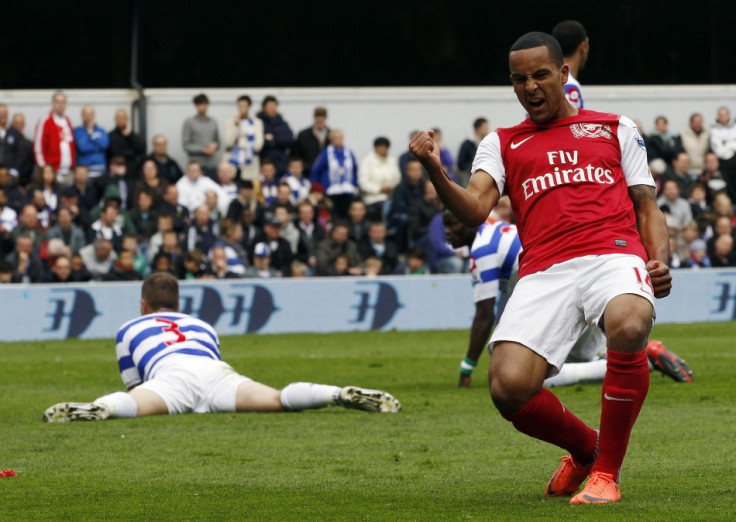 "I hope that he will eventually come round and sign. It will be a pity if he does not, but the whole issue of pay for footballers has got totally out of hand and they don't get terribly well advised a lot of the time."
It's well documented that Arsenal can only offer limited wages alongside the likes of big spending clubs such as Manchester City and Chelsea.
It's unclear as to whether Walcott has concrete interest from other clubs, but Arsene Wenger claims that money isn't a massive issue for the 23 year old as he holds hope that an agreement will be made.
"He is not obsessed by money," Wenger told the BBC last month. "There is just a little difference. We want to extend his contract. I think Theo loves the club."
In 222 appearances for the Gunners, Walcott has scored 42 goals, and has become a regular fixture in the England line up, with many claiming the star will be the future for his country.
© Copyright IBTimes 2023. All rights reserved.