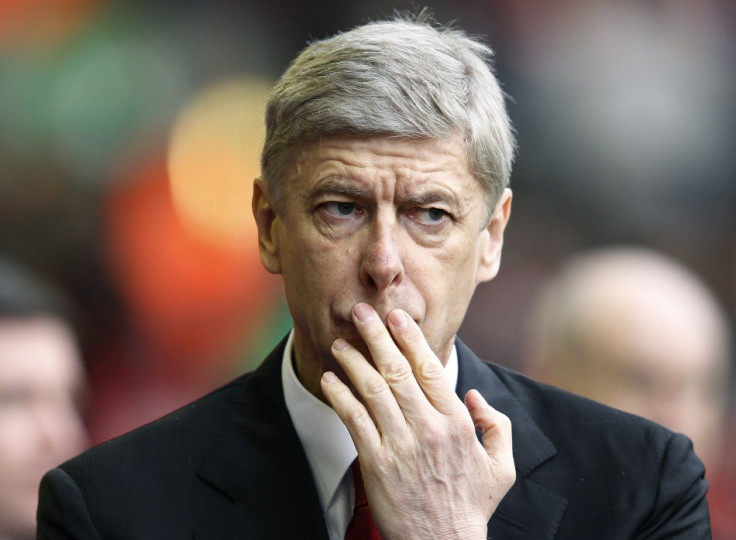 Arsenal manager Arsene Wenger admits that the Gunners will try to sign one or two players in the summer but has insisted that the club will not be a major player in the transfer market this time.
The French man has also stated that after the recent signing of German forward Lukas Podolski, the club will now focus on not losing their important players, such as Robin van Persie, Theo Walcott and Alex Song, by offering them new, long-term contracts.
"We have already bought Podolski and we have bought five players during the season when it had already started. Our job will be focused on inside [matters] now. That means to get Jack Wilshere and Abou Diaby back in a healthy situation and then I believe we have quite a big squad. It will be [our intention] to trim a little bit and if possible add one or two players," ESPN quoted Wenger as saying.
"I believe that the summer will be quiet for many reasons. First of all in England you have a 25-man limited squad number. Secondly the financial situation all over Europe is really bad and in some countries they have other worries than football," he stressed.
Wenger feels qualifying for Champions League would make it easier to convince captain van Persie to sign a new deal for the Gunners. The Dutchman only has one year left on his current contract with the north London club.
"On my side I am inclined to think 'yes', but you should ask him. I don't know whether it [Champions League] will have an influence on him. Anyway, we don't focus on just that. Robin is not at the end of his contract," the Daily Mail quoted the Arsenal manager as saying.
Wenger also said that the club would not be forced to sell van Persie, as they were in the case of Cesc Fabregas' move to Barcelona last summer.
"People speak like our position is not important. [But] Our position is very important. Our position with Cesc was to let him go because he wanted to go," Wenger added.
The Gunners will try to bag all three points at West Bromwich Albion on Sunday to secure the final automatic Champions League spot. Goalkeeper Wojciech Szczesny is struggling with a back injury and could be replaced by Lukas Fabianski between the Arsenal posts.