Wojceich Szczesny has insisted that the Arsenal's defence are on the improve, with the keeper claiming that Lukas Podolski has the potential to make the Gunners' goal scoring even more proficient.
Szczesny was one of many players to express unhappiness at the start of last season with Arsene Wenger's signings, and the stopper was often at the brunt of poor defending by the side as they had their worst start to a season in over 50 years.
But as Wenger makes his moves early in this summer's transfer window, Szczesny insists that the defence and attack have both improved, as a result of both new signings and Steve Bould's work with the squad.
"This club always has the same aims and that's winning trophies," he told the Arsenal website. "We obviously haven't done it in the last few years and that's disappointing for the players and the fans but I believe we will be that little bit stronger than we were last year.
"We have a couple of quality signings already. And we're confident we can fight for the trophies more than we did last year.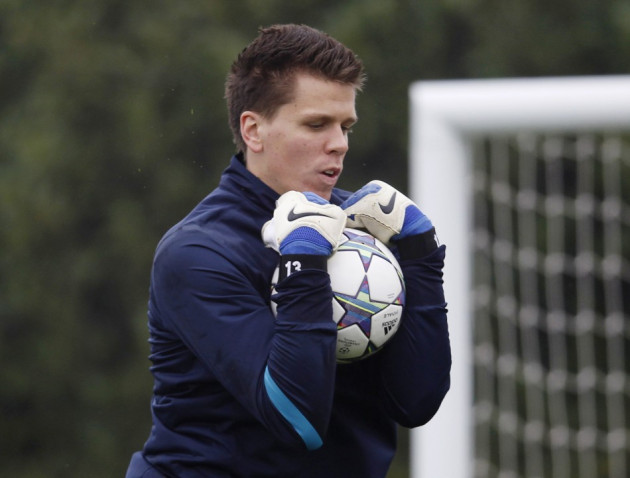 "I think the players who were lacking experience last year now have that experience. We have a couple of signings, more players who can score goals. And Podolski's goal record speaks for itself.
"We're strong offensively and and [assistant manager] Steve Bould has been doing some fantastic work with the defence. That seems to be working very well. It all makes me believe we'll be that little bit stronger."
Arsenal have so far only signed attacking players in the summer, but Wenger insisted last week that more players will come to the Emirates before deadline day if he has his way.
"We are not at the end of it [transfers]," he told Arsenal media at a press conference as the Gunners completed their pre-season tour in Beijing. "We will still bring players in."
With a month left now in the transfer window, the typically evasive manager will have to show his hand at some point as he waits on injury news surrounding Jack Wilshere and Abou Diaby.