Arsene Wenger has once again reiterated his faith in UEFA's Financial Fair Play (FFP) regulations, which are due to come into effect from the 2014/15 season. The Frenchman has been working on a tight budget with these regulations in mind, and has consistently been outspent and outplayed by rivals Manchester City, Manchester United and Chelsea. However, the Arsenal manager is now hopeful his team will soon be in a position to challenge for trophies once again.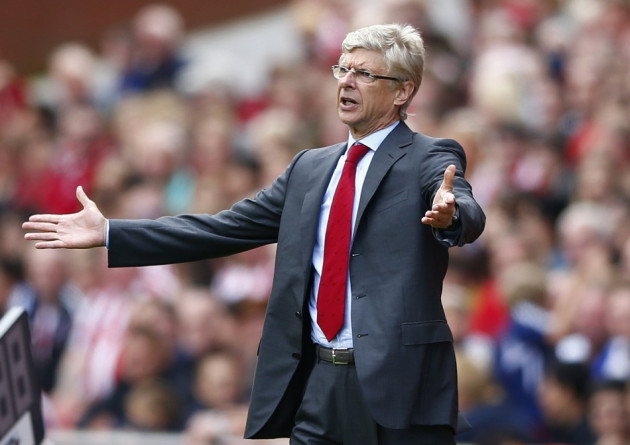 "Financial Fair Play will come through because big clubs who have been spending a lot are worrying now. They ignored it until now, but finally we see that they are getting concerned. We are run in a very responsible way. We make a profit every year and I think that's where nearly everybody is struggling in Europe. We find ourselves in the situation of Germany in Europe," he said in a Daily Mail report.
In recent years the Gunners have seen a number of top players leave the club in search of better pay and the chance to win trophies, after being refused the former (and consequently the latter) at the Emirates. Cesc Fabregas, Alex Song, Robin van Persie and Samir Nasri are among those who have left, robbing Wenger of big-name, big-game players at critical moments.
However, FFP regulations aside, the truth of modern football is that it is run on money and commercial incomes must be kept as high as possible if a club is to pay top wages for top players. Therefore, the fact that Arsenal's long-term sponsorship and naming rights are to be re-negotiated in 2014 will be welcome news to the manager and the board. The Gunners are hoping for a substantial rise in commercial incomes, something that has been lacking since the move to the Emirates.
The hope for the future is that with this increase in income and the new FFP guidelines, Arsenal will be able to retain star players and compete for trophies.
Van Persie Criticised
Meanwhile, Wenger also spoke on Robin van Persie's debut goal for Manchester United and the fact he was a little disappointed to see his celebrations after his goal against Fulham.
"I must say it was a fantastic goal, a typical van Persie goal. But what was a bit strange to me was that he had the wrong shirt on. Why is he jumping around in a shirt like that? I don't know. I do know, but I don't like it too much," he told The Sun.
Wenger also admitted it was difficult to fill the void left by his former star's departure but once again backed his new strikers - Lukas Podolski and Olivier Giroud.