Arsene Wenger feels it is too early to talk about a new era of dominance by teams from Germany, despite a sensational week for Bundesliga sides in the Champions League.
An all-German final seems inevitable after Bayern Munich's 4-0 destruction of Barcelona and Borussia Dortmund's 4-1 thrashing of Real Madrid, with some suggesting the balance of power has now moved to the Bundesliga.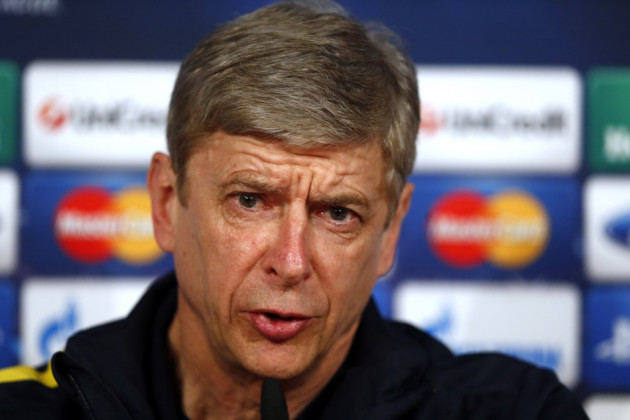 With no English sides making it past the last 16 and with the leading Spanish sides so readily dismissed in their respective first legs, there have been suggestions that it will be difficult to wrestle power away from Germany in the coming years.
However, Wenger clearly does not agree, saying: "You cannot go as far as that. That Bayern is a top team in Europe, we knew that before. Bayern is an isolated phenomenon in Germany. They played in the final last year and in three finals in the last four years. That is a little bit special.
"They are a huge financial power in Germany. For the rest I think it is very open. Next season you will see the English teams again."
Wenger will be hoping that his side can prove that the Premier League's elite can still excel in the Champions League but Arsenal must first concentrate on securing a place in the top four.
Should Arsenal reach the competition for the 14th consecutive season then Wenger is confident his side would be able to compete, even against the best Germany has to offer.
"We know how to deal with the Germans," Wenger told the official Arsenal website. "I think away from home, even in the Champions League this season, we lost only one game at Olympiacos when we were qualified already.
"We have knowledge and culture in the club that knows how to deal with the games away from home. We do that quite well."