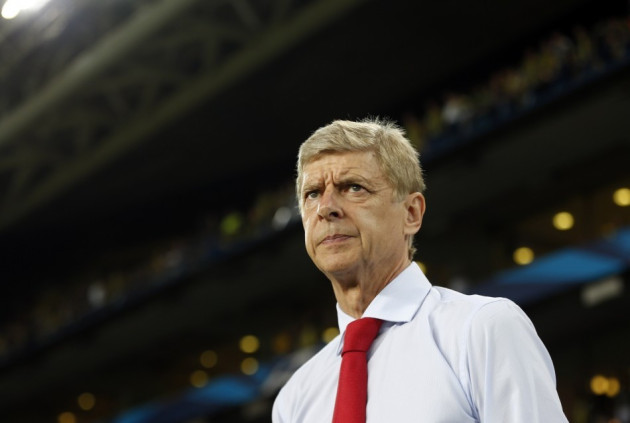 Arsene Wenger has revealed that in spite of having other pressing concerns in the team he could not say no to Mesut Ozil when the opportunity presented itself.
The Gunners smashed their transfer record this season with a £42.5m move for the former Real Madrid playmaker even though they were already blessed with several players in that position. Arsenal have Jack Wilshere, Santi Cazorla and Tomas Rosicky and the inclusion of Ozil was something no one had anticipated.
The north London club are heavily reliant on Olivier Giroud and Wenger was expected to splash the cash on a world class finisher who might take Arsenal to another level. The Gunners had a £40m plus £1 bid rejected for Luis Suarez and were close to securing a deal for Gonzalo Higuain, who finally left for Napoli. However, Ozil's arrival has rejuvenated the Gunners, who have won five matches on the trot in the league and will move back to the top of the table if they beat West Bromwich Albion at the Hawthorns.
"You have to look at the quality first and when you have high expectation levels you can't turn down a world-class player. There was no special emptiness in that position but the quality was so big it was too difficult to say no," Wenger told www.arsenal.com.
"I believe what is important is what you see when a team plays, the rest you have to cope with. Look at Bayern [Munich] the other night, they have [Javi] Martinez and [Mario] Goetze on the bench. People said the team cost £92 million and Man City cost £190 million, but Bayern had over £100 million on the bench. That's part of big clubs today, having big players on the bench," he added.
The German has had a sparkling influence on the Gunners since his arrival, making three assists in the league while scoring one and setting one up for Giroud in their crucial Champions League game against Napoli at the Emirates. Wenger will be hoping that his influence will be enough to end Arsenal's eight-year trophy drought and finally mount a concerted effort for the title.