As Sir Alex Ferguson gets his Wayne Rooney, Peter Jackson gets his Hobbit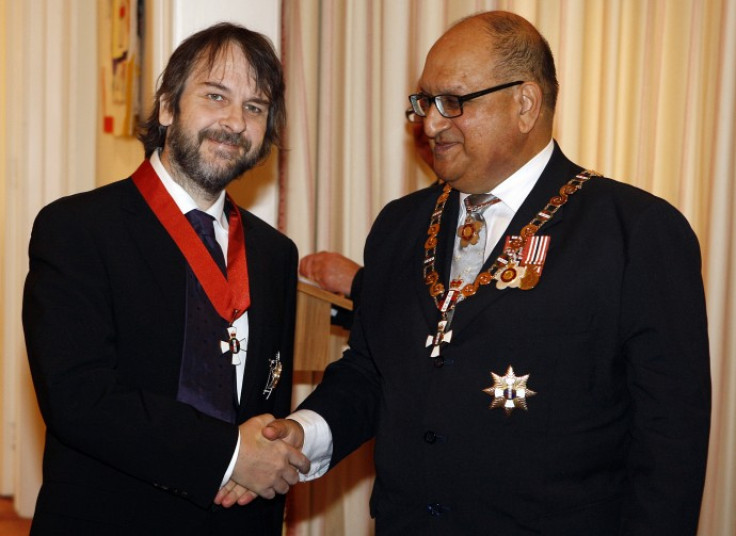 On the day that Sir Alex Ferguson managed to secure his star player Wayne Rooney, award-winning film director Peter Jackson scored a goal of equal significance by confirming that he had found his lead actor for "The Hobbit", the prequel to "The Lord of the Rings".
Bilbo Baggins, played by Ian Holm in "The Lord of the Rings" trilogy, also directed by Jackson, will be played by English actor Martin Freeman, star of "The Office" and the more recent version of "The Hitch-Hiker's Guide to the Galaxy".
Freeman had already been lined up to play the part but originally pulled out due to filming conflicting with his role as Dr. Watson in the new "Sherlock" series. Now at appears he will be taking the role of Bilbo after all.
Jackson has also successfully cast many of the other characters for the film. Ian McKellen, Andy Serkis and Hugo Weaving are all said to be reprising their roles from "The Lord of the Rings" (as Gandalf, Gollum and Elrond respectively).
The important role of Thorin Oakenshield, king of the dwarves, will go to Richard Armitage, who brightened up the otherwise dire BBC series "Robin Hood" as Guy of Gisborne, while looking like Sean Bean's evil twin brother.
A few of the other 12 dwarves have also been casted, but many other roles have yet to be confirmed publicly.
Characters such as the trolls (Ray Winstone and Michael Caine perhaps?), the Great Goblin (Lawrence Makoare who played Lurtz, Gothmog and the Witch King in the previous films maybe?), Beorn the shape-changer (time to drag out Brian Blessed again?), the King of the Wood Elves (is Tom Felton old enough yet?), Bard the Bowman (why not Daniel Craig?), Smaug the dragon (Makoare again possibly?) and Dain of the Iron Hills (is Eric Bana doing anything these days?) have yet to be confirmed.
© Copyright IBTimes 2023. All rights reserved.