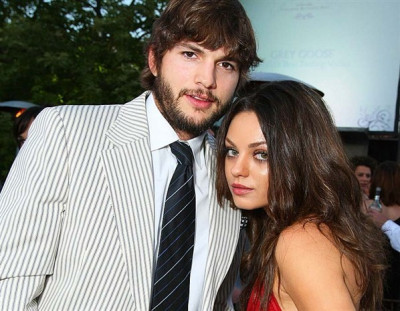 American actor Ashton Kutcher and girlfriend Mila Kunis are reportedly engaged.
According to a report from E! News, the pair who played characters Michael Kelso and Jackie Burkhart on hit sitcom That '70s Show, are set to become husband and wife.
The 30-year-old Black Swan actress was recently photographed wearing a diamond ring on her engagement finger while shopping with her mother Elvira at The Grove outdoor mall.
A source close to Kutcher told People in December that the two "have talked about getting married for quite a while."
Another insider added that Kunis and Kutcher, who began dating back in early 2012 are "incredibly happy together."
"Ashton loves to travel and so does Mila, so they have seen a lot of new places and both are charged at the idea of doing it more, even living part-time abroad," another source told the publication. "They seem to have a lot in common, and that helps keep a relationship strong."
This comes after reports emerged that Kunis is trying to get pregnant and had reportedly been taking pregnancy vitamins.
"Mila and Ashton have been trying for a baby for months" a source told OK! Magazine. "She's gained 10 pounds and is taking pregnancy vitamins. The buzz is that she is looking like she could be carrying a baby."
"Lately, you can't even wipe the grin off Ashton's face! The atmosphere around them is just electric."
The two also have been talking about having children for some time now.
"It all came together when Ashton showed Mila a picture of a baby in a magazine and said he wanted to dress their baby in that style," a source told the publication. "Mila giggled as she cradled her stomach. She was glowing the entire time that she got her pedicure!"