The scale of the doping and bribery allegations at the centre of the world of athletics looks set to dwarf the current crisis at Fifa, with claims that gold and silver medallists at the London 2012 Games are among those to have escaped bans after testing positive for using performance-enhancing drugs. An independent commission set up by the World Doping Agency (WDA) is set to publish a report regarding allegations of doping, money laundering and cover-ups which will show a "whole different scale of corruption".
The report, due to be published on 9 November, arrived after an investigation began into whether Lamine Diack, 82, the ex-president of the International Association of Athletics Federations (IAAF), received payments to cover-up alleged doping by Russian athletes. According to the Sunday Times, gold and silver medallists at the 2012 Games are among eight athletes who managed to escape bans after allegedly giving money to the governing body of world athletics.
Mariya Savinova, who won gold at the 800m in 2012, previously admitted to a German documentary to using banned steroid oxandrolone. She said: "Luckily, my coach works with [Russian coach Alexey] Melnikov, and he helps to cover up the tests. They let him swap the dates for the controls. And oxandrolone leaves my body again very quickly. It takes less than 20 days."
Liliya Shobukhova, who won the London Marathon race in 2010, also allegedly paid the All-Russia Athletic Federation €450,000 (£353,000) to cover up a positive doping case and to place her on the 2012 Olympic team.
Richard McLaren, co-author of the report set to be released by the WDA, says that the findings will be a "real game-changer for sport" and set to be more shocking than the bribery at Fifa. He told the BBC: "You potentially have a bunch of old men who put a whole lot of extra money in their pockets – through extortion and bribes – but also caused significant changes to actual results and final standings of international athletics competitions."
Current IAAF President Sebastian Coe called the allegations of bribery "abhorrent". In a statement to Reuters and the Sunday Times, Coe said: "Every doping case currently being investigated by WADA was first identified by the IAAF through its athlete biological passport (ABP) programme. Every athlete found in violation has been charged and sanctioned.
"The IAAF believes the period of disqualification of results was too leniently applied by the Russian Federation and has been seeking an extension of these disqualifications through the Court of Arbitration in Sport (CAS) in fairness of clean athletes. The cases are currently pending before CAS.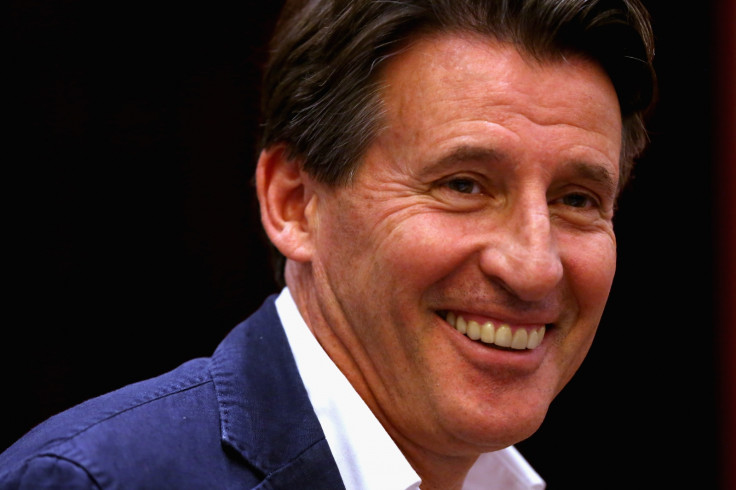 "The best way to cover up an anti-doping case is NOT to test athletes at all. Through our ABP program, the IAAF has tested more than 5,000 athletes since 2009. We will continue to lead the fight against drugs in sport, on behalf of all clean athletes. Those who cheat will be caught. Those who are caught will be thoroughly investigated. And the guilty will face the fullest sanctions available.
"That people in our sport have allegedly extorted money from athletes guilty of doping violations is abhorrent. That they were not able to cover up the doping results is testement to the system that the IAAF and WADA have jointly put in place."