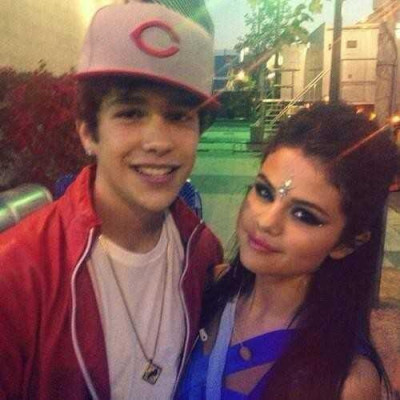 American singer Austin Mahone has denied reports that he is dating Selena Gomez.
Seventeen-year-old Mahone addressed the rumours while attending an Aquafina FlavorSplash press conference in New York.
"It's not true. I'm not dating Selena Gomez," he said.
"It's strange. I don't know where they come up with it, but it's cool. She's one of my friends," he added. "We are always talking about music. She showed me some of her songs that she's got coming up, so we're cool."
A source had told Us Weekly that Gomez and Mahone "are seeing each other" and added that Gomez's close friend Taylor Swift had set them up.
The publication claimed that the two "sneaked out separately" from the Beats Music concert on 24 January and "then got in the same car!"
Gomez, 21, has been linked to a number of young men following her split from Canadian pop star Justin Bieber.
However, she has voiced her concern for the Baby hitmaker, who was been involved in a series of unfortunate incidents lately.
"Part of life and growing up are going through things that aren't comfortable - and you hope you come out the other side a stronger person," she told MailOnline at The Sundance Film Festival. "I will always care about Justin no matter what - my instinct after all we have been through is to protect him from any harm."
"Whatever he is going through I want him to come out of it stronger," she added.
Meanwhile, Gomez had previously confessed that Katy Perry is the one she turns to for relationship advice.
"I actually talked to her about guys who are intimidated by strong girls. I haven't found someone yet who could understand my lifestyle, support it, love me through it, and not be threatened by it," Gomez said in the March issue of Seventeen magazine.