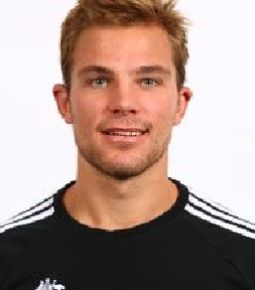 An Australian Olympic rower fainted in London's police custody, after being detained for having allegedly damaged a shop front in Egham, Surrey, at the end of a drunken night.
Australian team chief Nick Green was woken at 3 a.m. by a police phone call, as Joshua Booth, one of his athletes, was taken to an hospital after falling unconscious, while in police detention.
"We understand there was alcohol involved," said Green.
Booth, 21-year-old, is a member of the Australian men's eight crew.
Only hours before the incident he competed with his teammates at the Olympic rowing basin at Windsor, finishing sixth in the race won by Germany followed by Canada and team GB.
I was with him (Booth) in the afternoon and haven't seen him since,'' said coxswain Toby Lister.
Lister said a group of rowers had "a few beers'' in the afternoon, post race, and that all members of the rowing squad had been warned by team officials to keep their behaviour in check.
He said he had heard nothing of Booth's arrest.
"We'd all been disappointed. You don't want to go to the Olympics and finish sixth,'' he said.
Booth was released in the morning without any charge but will have to undergo further questioning by the police.
Green did not want to comment on Australia team possible disciplinary actions against its rower before having a complete picture of the incident.
Australia disappointing Olympics campaign
Booth's misadventure is a further blow to Australia so far disappointing Olympic campaign.
The Australian Olympic team aims to finish in the top five London 2012 gold and overall medal counts, according to what the Australian Olympic Committee declared before the games.
Nevertheless, with one gold medal, six silvers and two bronze Aussies are, currently ranked 15th in the gold medals ranking and 9th in the overall count.
The biggest disappointment came in the swimming, a where Australia experienced several big failures despite counting on several highly regarded athletes, such as James "The Missile" Magnussen, who missed the gold in the 100-meter freestyle won by US Nathan Adrian.
There were times after the relay that I wanted to go away and hide and forget about these Olympics; to get knocked down again, it's tough," said Magnussen.