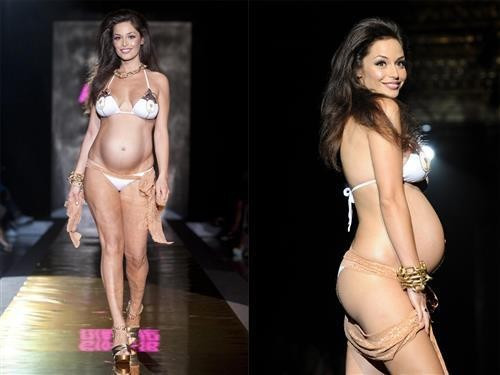 Mario Balotelli's pregnant ex-girlfriend Raffaella Fico has poured cold water on the Manchester City striker's hopes for reconciliation, saying she doesn't know if they "can get back together".
Earlier this week, Balotelli released a statement saying he had decided to "try again" with Fico, the 24-year-old underwear model he dumped in April.
However, interviewed by Italian media, Fico said she hasn't heard from Balotelli "long since" and that Mario can "keep his millionaire money for himself," as that's not what she is looking for.
"We haven't spoken long since. I don't know if we can get back together. You should ask him," she said.
Fico described Balotelli's recent behaviour as disappointing.
"Seeing pictures of him with other girls, smoking and drinking, on magazine covers was saddening. However I have faith in him; little by little he will grow up and his manners will change," Fico said.
Nevertheless she did leave Mario a glimmer of hope.
"He still is my child's father. He can keep his millionaire money; all I want is my baby to grow up serene. It would be good if he [the baby] could meet his dad."
Balotelli had earlier apologised to her for demanding a DNA test on the couple's unborn child.
"I decided to try again with Raffaella. The DNA test has not been performed and has nothing to do with my decision," he wrote in a statement.
"I would've asked for the test in that situation with anyone, not just Raffaella. I am sorry for everything that has happened."
Fico and Balotelli began dating in 2010 and split in April this year, before Raffaella knew she was pregnant.
It was later revealed the striker had had an affair with escort Jenny Thompson.
Earlier this month Fico proudly showed her bump on the catwalk, modelling the Pin-Up Stars swimwear line at Milan fashion week.