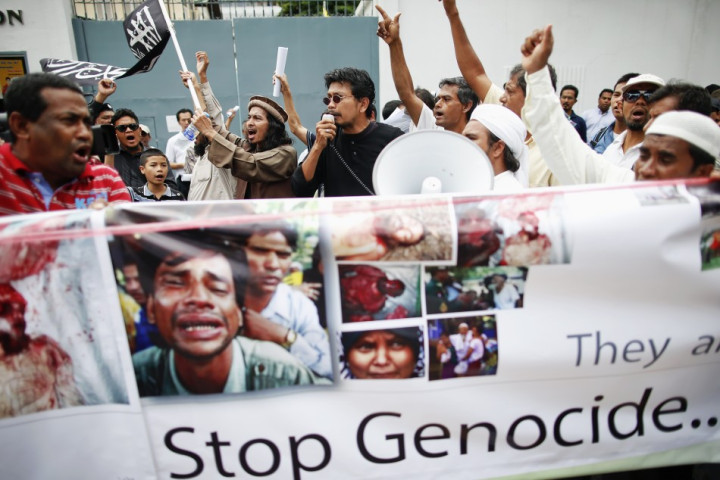 Bangladesh is preventing three international charities from providing aid to Muslim Rohingya refugees who cross the border to escape persecution in Myanmar.
France's Doctors without Borders (MSF) and Action Against Hunger (ACF) as well as Muslim Aid UK have been ordered to suspend their work in the border area of Cox's Bazaar, local administrator Joynul Bari said.
"The charities have been providing aid to tens of thousands of undocumented Rohingya refugees illegally. We asked them to stop all their projects in Cox's Bazaar," he told AFP.
Bari complained that the charities "were encouraging an influx of Rohingya refugees".
They have been working in Cox's Bazaar for 12 years, providing refugees with healthcare, job training, emergency food and drinking water.
The crackdown came a day after Human Rights Watch said those displaced were in dire need of "food, shelter, and medical care".
In recent weeks, Bangladesh has turned away boats carrying hundreds of Rohingya fleeing Myanmar.
Illegal immigrants
The Bangladesh government says 300,000 Rohingya are living in the country, with most concentrated in and around Cox's Bazaar.
The Myanmar government sees the Rohingya as illegal immigrants.
The two countries have been involved in a tug of war over who should bear responsibility for them. The Rohingya speak a Bengali dialect similar to one in southern Bangladesh.
Myanmar president Thein Sein said the best solution to end the violence against the Muslim minority in the country's Rakhine state would be to send them to another country. About 800,000 Rohingya live in Myanmar.
According to the United Nations the Rohingya are one of the world's most persecuted minority.
Sectarian violence in Rahkine has escalated with the deaths of 80 people and displacement of about 100,000.
In an incriminating 56-page report, HRW also said Myamar security forces "committed killings, rape, and mass arrests against Rohingya Muslims after failing to protect both them and Arakan Buddhists during deadly sectarian violence in western Burma in June 2012".