Who killed Batman? Pro-Russian separatist's death blamed on Ukraine and other separatists
Leader of 'Batman Battalion' Alexandr Bednov was wanted for wanted for murder and abduction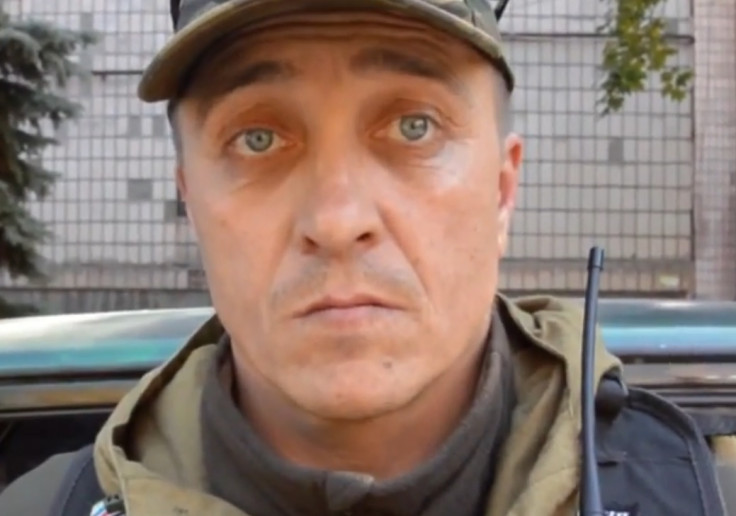 Pro-Russian separatist Alexandr Bednov, known as "Batman", has reportedly been killed.
The website of the Luhansk People's Republic claims he was killed by Ukrainian security forces. Bednov's death was also reported by sites in Russia such as reportage24 (translation here).
There is confusion over who killed Bednov, as some reports claim he died at the hands of other pro-Russian separatists who tired of his violent methods, which reportedly included running a torture chamber. Other online rumours claim Bednov – a former reserve officer for Ukraine's Ministry of Internal Affairs – is not dead at all.
LiveLeak is reporting that Bednov was killed on New Year's Day: "According to the commander DSHRG 'Rusich' and ANNA journalist Marat Musin the hero of the defense of Lugansk, Chief of Staff of the Fourth Brigade Aleksandr Aleksandrovich Bednov call-sign "Batman" was killed this morning near the village Georgievka. Two cars carrying Bednov and militia members were caught in an ambush and fired upon at point blank range with grenade launchers. Six others besides Bednov died."
The page carries what appear to be graphic images of the aftermath of the attack. However, the same report continues: "Preliminary information suggests this might be the result of internal political strife in the LNR. Some reports suggest that Bednov may still be alive and under arrest."
The suggestion that Bednov was killed by other separatists is also raised by pro-Ukraine website Radio Free Europe, which reports: "The prosecutor's office of the self-proclaimed Luhansk People's Republic (LNR) released a statement on January 2 confirming the death of Aleksandr Bednov, known as 'Batman,' who led the LNR's 4th Brigade."
However the report continues: "The prosecutor's office also said in its statement that arrest warrants had been issued at the end of December for Bednov and several other members of his unit on charges they ran a torture chamber in the basement of a separatist-held building.
"The prosecutor's office said Bednov was killed on January 1 when he attempted to resist arrest. Bednov's unit has accused LNR leader Igor Plotnitsky of killing Bednov."
In an interview he gave last November, Bednov admitted he helped enforce "law and order". "People know that they can contact us and we will always send help, and scoundrels and villains will be humbled and will be punished."
Spokesman for the Ukrainian Security Council Volodymyr Poleviy confirmed Bednov's death, but declined to give more details.
© Copyright IBTimes 2023. All rights reserved.