Igor Strelkov: I Started War in Eastern Ukraine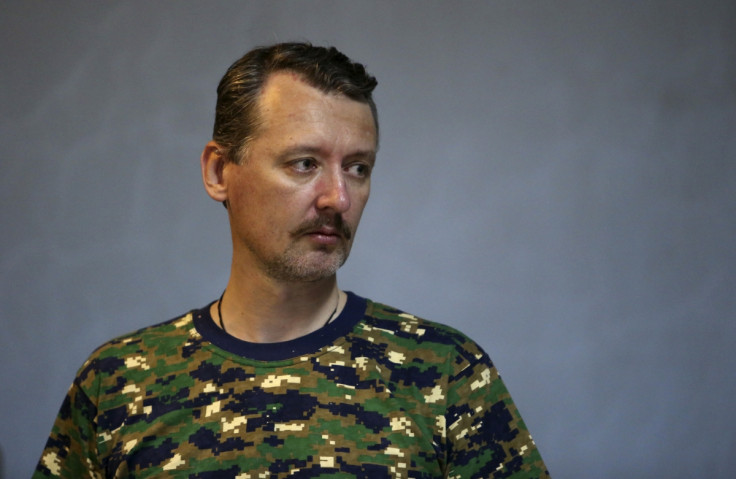 Former Russian separatist leader Igor 'Strelkov' Girkin has claimed "personal responsibility" for starting the deadly conflict in eastern Ukraine, in an interview with imperialist rightwing newspaper Zavtra.
Strelkov, who declared himself Minister of Defence of the self-proclaimed Donetsk People's Republic said that he "was the one who pulled the trigger of war".
"If our unit had not crossed the border, everything would've come to an end, like in Kharkiv [Ukrainian city], like in Odessa," he said, in a translation by the Moscow Times.
"There would have been several dozen killed, burned, detained. And that would have been the end of it. But the flywheel of the war, which is continuing to this day, was spun by our unit. We mixed up all the cards on the table."
A veteran of both the Soviet and Russian armies, Strelkov has been described as a covert agent of Russia's GRU military intelligence. Called "one of the most powerful separatist figures in eastern Ukraine," Strelkov is a suspect in the downing of the Malaysian Airlines MH17. He resigned from his post earlier in August.
An IBTimes UK investigation showed that the charismatic Russian separatist leader was involved in the bloody Bosnian war of the early 1990s.
4,300 dead
His stunning statement came after a UN human rights report said that almost 1,000 people have been killed in rebel-held Donetsk and Luhansk since a truce between pro-Russian rebel fighters and Ukrainian forces came into force, eight weeks ago.
More than 4,300 people have been killed in the conflict since mid-April.
In the interview, Strelkov claimed that at the beginning of the war, Ukrainian separatists and government were reluctant to fight. It was the country's ultra-nationalist Right Sector, according to the former commander, that provoked the conflict.
The shadowy figure took the chance to criticise once again the lack of open support from the Russian government. "Initially I assumed that the Crimea scenario would be repeated: Russia would enter," he told Zavtra. "That was the best scenario. And the population wanted that. Nobody intended to fight for the Luhansk and Donetsk republics. Initially everybody was for Russia."
He estimated that at the beginning of summer 90% of separatist units were formed by local residents. But then Russian servicemen - on "vacation" from the army - started to flow in. Despite Moscow's assurances that they never provided arms and men to the rebels, Strelkov said that "we are really helping them".
Strelkov also recounted his utter disappointment after the Kremlin refused to fully support the referendums on independence held in Donetsk and Luhansk, failing to repeat the annexation of Crimea.
"And then, when I understood that Russia was not going to take us in — I associated myself with the resistance — for us that decision was a shock," Strelkov was quoted as saying.
© Copyright IBTimes 2023. All rights reserved.