World's Wildest Car Crash: Norwegian Driver Swerves to Avoid Moose and Hits Bear
Norwegian motorist crashes into a wild bear after having avoided a moose.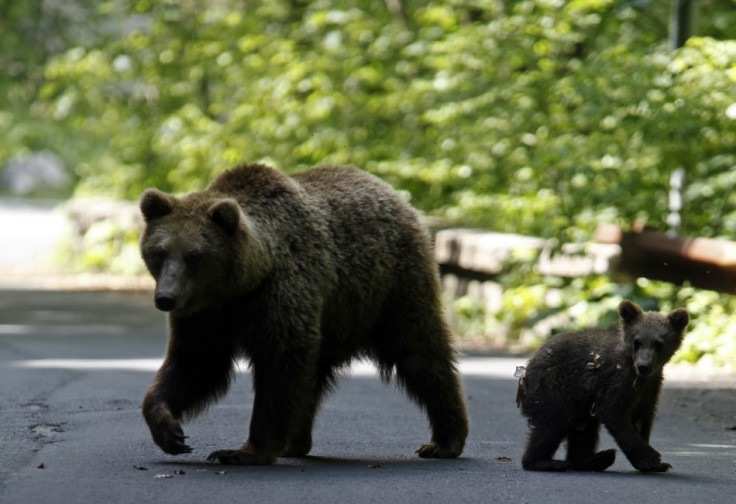 Car manufacturers will have to implement the safety test they make before launching a new car, as Norway's roads proved the "moose test" to be out of date.
A Norwegian motorist was driving on a country road when, spotting real moose, he safely avoided the horned giant only to crash into a bear instead, Reuters reports.
The unlikely wild chicane happened around midnight near Hanestad, 225 kilometers north of Oslo.
"The driver had lost a bit of speed as he tried to avoid the moose before hitting the bear," said Svein Erik Bjorke of the local wildlife authority.
The motorist escaped uninjured from the accident.
Authorities are looking for the bear that left the crash site wounded.
"We are currently tracking the bear and we have found traces of blood indicating internal injuries," Bjorke said.
The brown bear was one of the 150, which populate the more than 100,000km sq Norwegian forests.
Moose are a more common encounter as around 100,000 specimens roam the hinterland.
The moose test was developed in 1997 in the neighbouring Sweden to determine how well a car avoids a suddenly appearing obstacle.
© Copyright IBTimes 2023. All rights reserved.