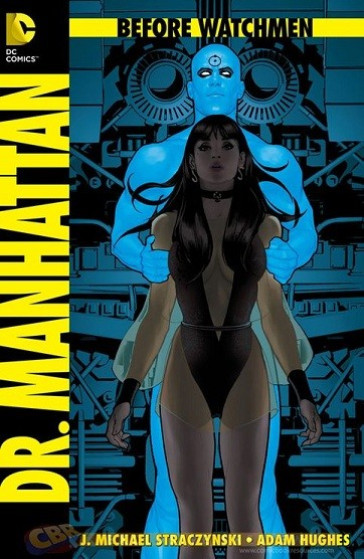 DC Entertainment has angered the creator of the groundbreaking Watchman graphic novel Alan Moore by announcing it will release a series of prequels without him.
Set in an alternative version of 20th-century America, the Watchmen series follows a group of crime-fighting vigilantes during the cold-war, as they wrestle with personal issues and struggle to stop a seemingly inevitable nuclear war.
It became the biggest-selling graphic novel of all time after it was compiled into a single work. Time magazine labelled it one of its all-time 100 greatest novels.
Moore and his collaborator, artist David Gibbons, hit out at the plan.
Moore, who has always distanced himself from film adaptations of his previous work, such as V for Vendetta and In Hell, was quick to lampoon DC Entertainment's plans to release Before Watchmen, saying: "As far as I know, there weren't many prequels or sequels to Moby Dick."
He told the New York Times that he hated the idea of people using his characters again and believed it showed a lack of imagination by the company.
Gibbons said: "The original series of Watchmen is the complete story that Alan Moore and I wanted to tell."
One of the people involved in the Before Watchmen series is J Michael Stracznski, the Bafta-nominated screenwriter of Clint Eastwood's 2008 film The Changeling.
He accused Moore of hypocrisy.
"Leaving aside the fact that the Watchmencharacters were variations on pre-existing characters created for the Charlton Comics universe, it should be pointed out that Alan has spent most of the last decade writing very good stories about characters created by other writers," Stracznski told the Hollywood Reporter.
Sir Arthur Conan Doyle's Professor Moriarty, for example, features in the League of Extraordinary Gentlemen, Stracznski said, pointing out that Moore has lost "a little of the moral high ground" that he had claimed.
Spiderman writer Dan Slott (@DanSlott) took up the baton and tweeted: "The REAL Before Watchmen comic would show pages of Alan Moore reading stacks of Charlton Comics and watching an Outer Limits episode."