Tony Bellew has promised to deliver a complete performance and overcome Isaac Chilemba this Saturday at the O2 Arena in London.
The Liverpudlian struggled to deal with the evasive Chilemba in their first encounter and paid the price by failing to convert on a good start to the fight as it was declared a draw.
Bellew insists that he won their first encounter but he will have to provide a much-improved performance to show fans that he is a genuine contender in the light heavyweight division.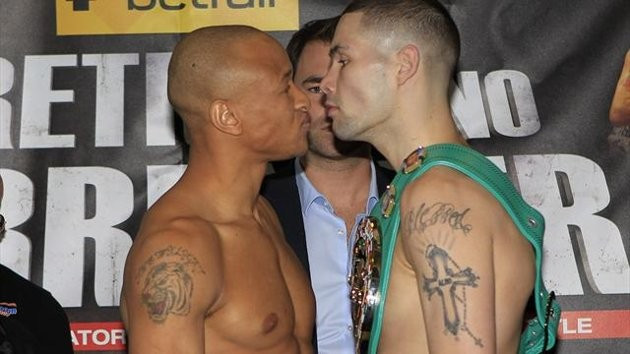 Too often Chilmeba made Bellew miss and he began to look crude in the later rounds of the fight. The 30 year old has vowed to deliver a better performance as he looks to earn a WBC world title opportunity.
"I wanted the re-match straight away and he basically had nowhere to go," Bellew told Sky Sports. "Ideally we match up very well and we match up to make a really, really great fight but you can't force a guy to fight in that ring.
"To make a great fight happen it takes two to tango and it takes two guys who really want to have a fight. I am willing to play my part in it, it is whether he is willing to play his part.
"The real big difference on the night will be in my output and this time I am not going to stop after seven rounds, that is the top and bottom of it. I am not going to fall apart halfway through the fight.
"I didn't perform last time, it is as simple as that. I did not perform to anywhere near the best of my ability or my potential and I was very disappointed in myself.
"While I still think I won, and he knows I won deep down, I still didn't perform well enough and I am paying for that by having this rematch."
The rematch is a final eliminator for a WBC title clash with either Chad Dawson or Adonis Stevenson.
Dawson defends his WBC light heavyweight title against Stevenson in Montreal on June 8 and Bellew believes that it will be the champion who emerges victorious.
"I think Dawson is too clever for Stevenson," Bellew added. "But Stevenson has an equaliser in that right hand; he can really, really punch."