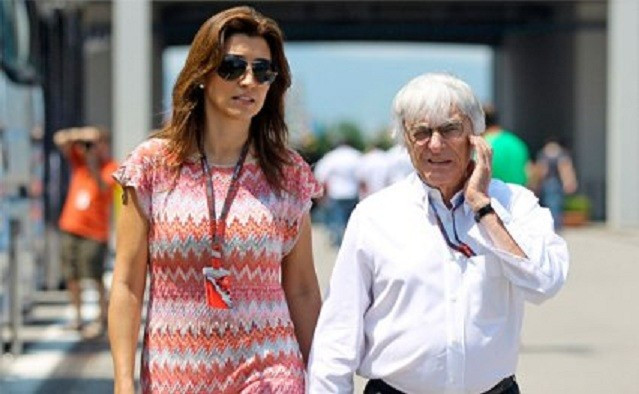 Tamara Ecclestone has revealed that she will not be present at the wedding of her father, F1 mogul Bernie Eccleston, to Fabiana Flosi.
The 27-year-old socialite admitted during a candid interview with Heat magazine that she would snub the nuptials out of loyalty to her mother Slavica.
She told the celebrity weekly: "I won't be going to my dad's wedding. I'm just very loyal to my mum and a bit surprised that my dad's getting remarried. But I want him to be happy, and he is.
"It's not like my dad's even invited me. I'm sure it'll be a small affair but I don't think I'll go. And I don't think he'll cut me off.
However, the model also put to bed any rumours that she did not like her father's wife-to-be. "I don't really know her," she said. "She's not an evil stepmother but it's hard because I was 25 when my parents got divorced. It's quite hard to welcome someone else with open arms."
Earlier this month, the model claimed that she found out about her father's engagement by reading about their plans online.
She told the Sun: "I was quite surprised. He's usually such a rational person and this seems like such an irrational thing to do.
"My first thought was for my mum. She wouldn't have known and she hasn't dated since the divorce."
Tamara, who is engaged to trader boyfriend Omar Khyami, is busy making wedding plans of her own.
"My sister had a massive wedding. I never thought I wanted a big one, but when I went to my sister's, I thought, "This is the best thing I've ever been to," she said.