One is the Queen of the catwalk and the other is musical royaly. So the coming together of Beyoncé and Cara Delevingne was always going to cause a stir.
The duo almost broke the internet over the weekend after hinting at plans for a musical collaboration on social media.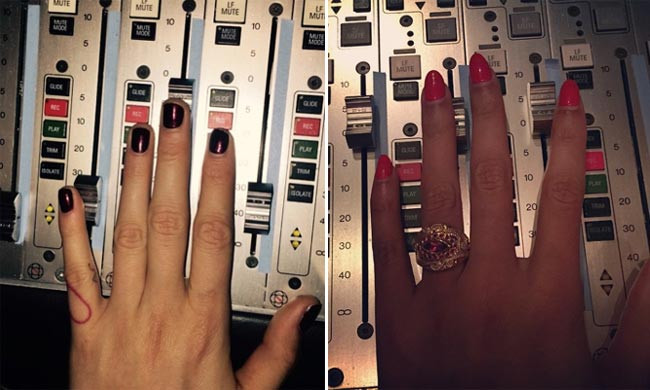 In a post on Instagram, Delevingne's left hand rests on a sound board. Her nails are painted a gothic black and evidence her finger tattoos are on display. Minutes later, Queen Bey followed suit by sharing a snap of her manicured, bejewelled hand also caressing an audio mixer.
Although they offered no caption, fans took to Twitter to offer their own explanations and couldn't hold back their excitement.
According to reports, the stars were introduced by Rihanna, who is the protégé of Beyonce's husband Jay Z. In November, Delevingne, who is the face of high street favourite Topshop was pictured alongside the Drunk in Love hitmaker and Philip Green at the opening of the Topshop Topman New York City flagship opening dinner at Grand Central Terminal.
Meanwhile, Delevingne has been busy with a few new projects, including creating a collection of handbags for Mulberry, filming her part in the upcoming fantasy film Pan and launching the Cara D for DKNY capsule collection.
In 2013, Delevinge received the thumbs up from fans after she shared a clip of her showing off her vocals with pal Will Heard. Although she has not announced any musical projects, she did work with music producer Pharrell Williams on his CC The World song for Chanel.