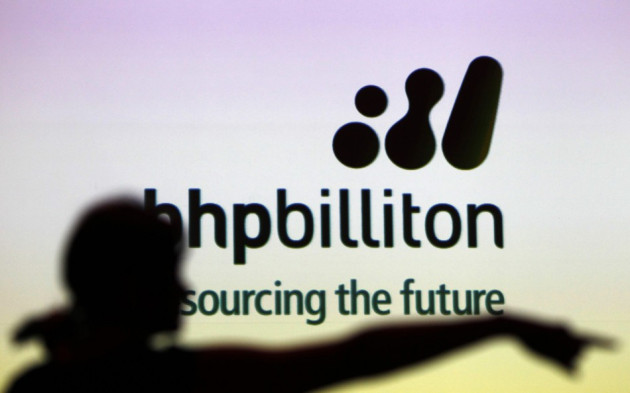 BHP Billiton says the company is looking for a new CEO that truly understands the world's biggest miner amid reports the group is preparing for sweeping changes at the top and battling a tougher global market for commodities.
During BHP's annual general meeting in Australia on 29 November, Chairman Jac Nasser said the group had been searching for a successor since the day CEO Marius Kloppers was appointed.
Kloppers has faced strong criticism over the years, after failing to close three major deals, including a full takeover of rival Rio Tinto, a merger with Rio Tinto's iron ore business and a bid for Canada's integrated producer of fertilizer, industrial and animal feed products Potash Corp.
Criticism of Kloppers was further exacerbated after he signed off two US shale gas takeovers worth $17bn, just before gas prices slumped on oversupply in the country.
Despite this, Kloppers still retained some praise for his leadership through the financial crisis, following a rein-in of costs and maintenance of shareholder payouts. Kloppers even gave up his bonus this year, after BHP took a $2.8bn charge on the value of its shale gas assets.
"If he is replaced, I only hope they choose someone from inside and not someone that parachutes in, because we need a CEO that understands this company. Sure, Marius Kloppers is yesterday's man, but that doesn't mean he isn't needed anymore, he proved that during the global financial crisis," said Ian Mancovitch, a BHP shareholder at the Sydney AGM.
There are four internal candidates that are seen as front runners for the job; nonferrous chief Andrew Mackenzie, iron ore head Marcus Randolph, Mike Yeager, aluminium and nickel chief Alberto Calderon.
BHP's Nasser said that the group is using its own human resources people and external advisers to analyse the candidates.
"As part of the executive development process we identify high potential people at various levels both inside and outside the company on an ongoing basis," Nasser said.
The company added that it does not know when to expect a succession but it identified the search as a top priority.
Adding more difficulty to the search, under BHP's dual Australian-United Kingdom listings, BHP's headquarters must be in Australia, and its chief executive must spend 51 percent of his or her time in the country.
The new CEO will have to commandeer the company through a tough environment, as BHP's 2012 / 2013 bottom line is tipped to tumble by some $4bn to just under $15 bn due to lower minerals prices.
BHP's shares rose 1.5 percent in early London trading to change hands at 1962.50 pence each. It is also up around 5 percent so far this year.