Billionaire investor George Soros lost $1bn since Donald Trump's election win – report
A bearish Soros had bet that US shares would tumble after the Republican candidate's win.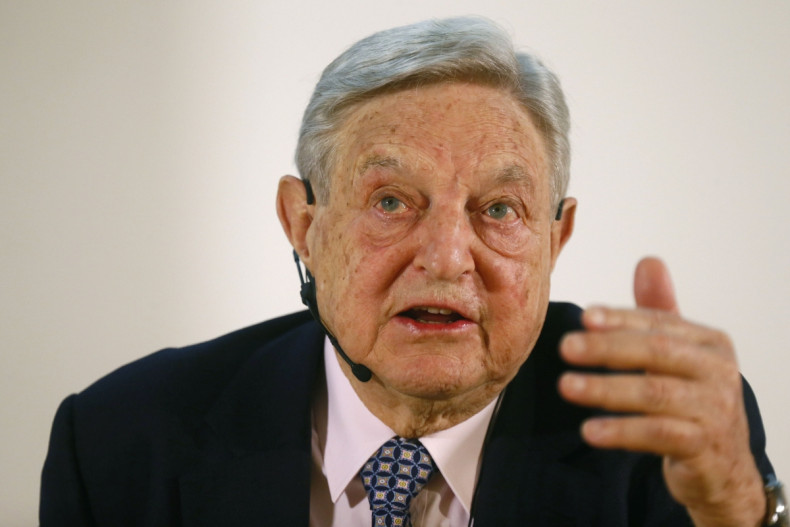 Hungarian-American billionaire investor George Soros has reportedly lost about $1bn (£822m) since Donald Trump won the US elections. A bearish Soros is said to have bet that US shares would tumble if the Republican won the presidency. However, the Dow Jones Industrial Average climbed about 9% since Election Day.
Unnamed sources close to the matter told Wall Street Journal that Soros was cautious of the stock market going into November. The fear was most likely due to the possibility that Trump's policies, such as increasing tariffs on Chinese imports, could hurt global trade.
The 86-year old billionaire's outlook, however, turned out to be wrong as the stock markets in the US surged to touch record highs before the end of 2016. This is amid expectations that Trump's proposed policies and promises such as reducing taxes and increasing infrastructure spending would boost corporate earnings, which in turn would have a positive effect on the world's largest economy.
Soros returned to trading last year at Soros Fund Management LLC, the firm that manages $30bn for him and his family. He, however, exited most of his bearish positions in late 2016. According to sources cited by the Wall Street Journal, the shift has allowed him to avoid further losses.
Overall, the Soros Fund Management gained about 5% on-year in 2016. The $1bn loss incurred personally by Soros is said to have been offset by other bets that were made by the firm's 250 traders, analysts and other executives who do their own investing. These employees reportedly made profits both before and after the US elections from long-held investments in various sectors.
Soros, who is Hungarian by birth, came to the US when he was 26 years old. He is well known for making a profit of $1bn in 1992 by betting against the UK pound. His firm was earlier a hedge fund that used to manage money of external investors. However in 2011, he changed it to a family office, partly to avoid additional scrutiny from regulators.
Meanwhile, Trump's win has not been a loss for all investors. For instance, Soros's former deputy, Stanley Druckenmiller, has reportedly made money since the election results. This was said to be because of his bullish stance on the stock markets.
The American hedge fund manager exited bearish positions on the night of the election. He is said to have predicted that US stocks would tumble initially after Trump's win but pick up later, which is what happened.