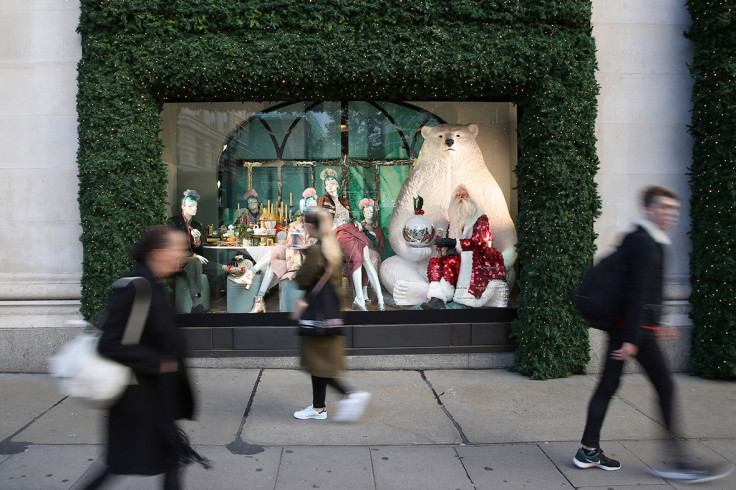 The UK high streets saw an increased number of foreign shoppers over Christmas. Spending on foreign credit cards was up 22% on-year to more than £725m ($881.16m) in December 2016, according to data from Worldpay.
The increase from last year — about £130m — was amid the fall in the value of the pound post the Brexit vote, which had made products in the UK cheaper and attracted overseas tourists looking to get more bang for the buck.
The pound has declined 18% against the US dollar since the 23 June referendum vote. It has also fallen by 12% against the euro in the same period.
Region-wise, shoppers from Hong Kong were revealed to be the biggest overseas spenders in December. They were found to have spent an additional 69% in UK stores in the latest Christmas month as compared to 2015.
The other big foreign spenders were from the US, the UAE and mainland China. While spending on UAE cards was up 31% on-year, Chinese shoppers were found to have spent 24% more on their cards.
Tourists from across Europe too were found to have spent more across UK high streets in December 2016 than in 2015. For instance, French and German tourists were found to have placed an extra 14% on the plastic this time around.
Meanwhile, the biggest beneficiaries were found to be high-end boutiques and department stores in London's West End. These stores saw a 35% on-year increase in spending from overseas tourists in December 2016.
Retailers in Manchester, Edinburgh and other regions outside of London too saw an increase in tourist spending. While Manchester saw a 19% on-year increase, Edinburgh saw a 24% surge.
Commenting on the same, James Frost, chief marketing officer at Worldpay, said, "UK retail centres, including London's West End, are a magnet for visitors from all over the world, made all the more attractive by the bargains on offer as a result of the weakened pound."
This had helped offset the lower high street spending by Britons in December, he added. "Bricks and mortar retailers have not had things all their own way this Christmas, with the latest reports suggesting UK consumers are increasingly doing the bulk of their shopping online.
"So the influx of free-spending tourists we saw in December will have been a welcome boost for retailers looking to balance the books," he was quoted as saying by the Guardian.