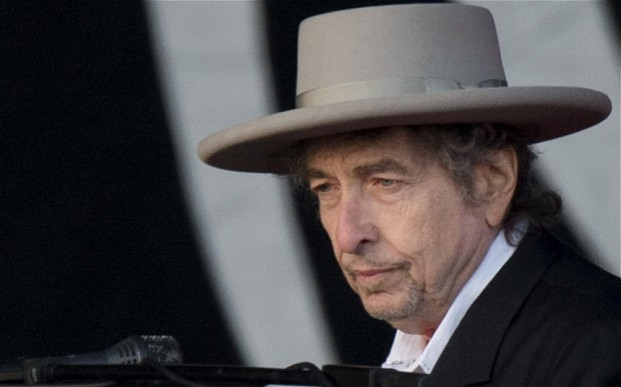 Music legend Bob Dylan posted his very first Facebook status to predict President Obama's victory ahead of the 2012 US election.
The 71-year-old singer/songwriter, who has had the account since October 2007, finally embraced social media to congratulate Obama on the eve of the election which gave the president a second term in the White House.
Durign a concert in Wisconsin earlier this week the veteran star, who has over 4 million "likes" on his page, predicted it would be a landslide win for Obama and the race would not be as close as forecasters were suggesting.
The gig was held in the city of Madison hours after Obama held a campaign rally there.
Dylan told his fans: "Here's pretty close to what I said last night in Madison. I said from the stage that we had to play better than good tonight, that the president was here today and he's a hard act to follow. Also, that we're not fooled by the media and we think it's going to be a landslide. That's pretty much all of it."
Obama, America's first black president, crossed the finish line with 270 electoral votes, 64 more than Republican challenger Mitt Romney.
A triumphant Obama later shared a tender picture of himself holding wife Michelle on his campaign twitter page. He captioned the image: "Four more years."