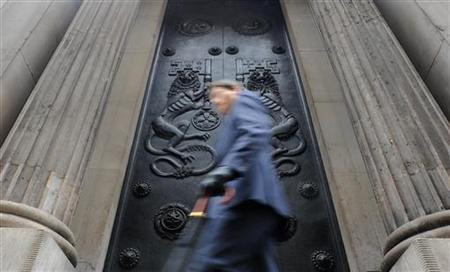 The Bank of England has kept interest rates at a record low of 0.5% for the 13th consecutive month.
The decision was widely expected by economists, after the Inflation Report last month saw inflation above its 2 percent target in 2010 and only a modest need to increase interest rates in the interim, and beyond:
"Further ahead, inflation is likely to fall back towards, and then probably go below, the 2% target, as the temporary upward effects on inflation wane, and the substantial margin of spare capacity bears down on prices." the Bank's report said,
"Nonetheless, by the two-year horizon there is a roughly three-in-five chance that inflation will be below the target."
The Committee also voted to maintain the stock of asset purchases financed by the issuance of central bank reserves at £200 billion.