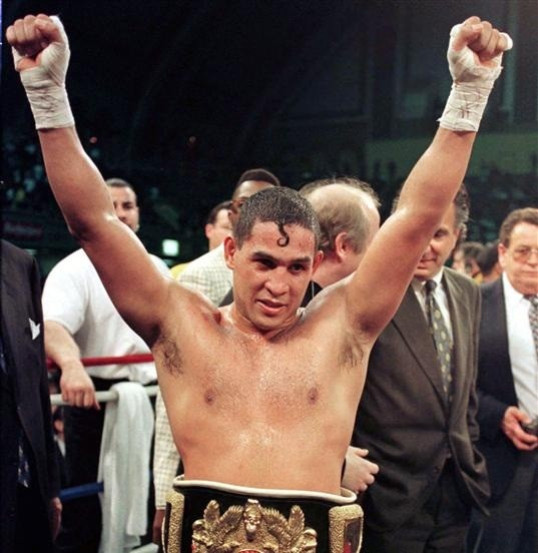 Three-time world boxing champion Hector "Macho" Camacho is in hospital fighting for his life after being shot multiple times in a drive-by shooting in Puerto Rico.
The 50-year-old was shot in his face and neck while sitting in his car in the city's capital of San Juan, according to local reports.
Camacho is said to have been in the passenger seat of his car around 7pm local time when another vehicle drove by and an unknown gunman opened fire.
The driver of Camacho's car was reportedly killed in the attack.
The former boxing ace was rushed to San Juan Medical Center following the shooting. According to hopital director Dr. Ernesto Torres, he is listed as being in critical but stable condition.
The doctor revealed that a bullet had narrowly missed Camacho's brain after it struck him in the jaw but exited his head and lodged in his right shoulder, fracturing two vertebrae.
"Camacho's condition is extremely delicate," Torres told online newspaper Telenoticias. "His physical condition will help him but we will see."
Camacho found boxing fame in the 1980's after winning super lightweight, lightweight and junior welterweight world titles.
High-profile bouts include his 1997 win against Sugar Ray Leonard and his 1992 defeat against Julio Cesar Chavez.
No arrests have yet been made, according to police.